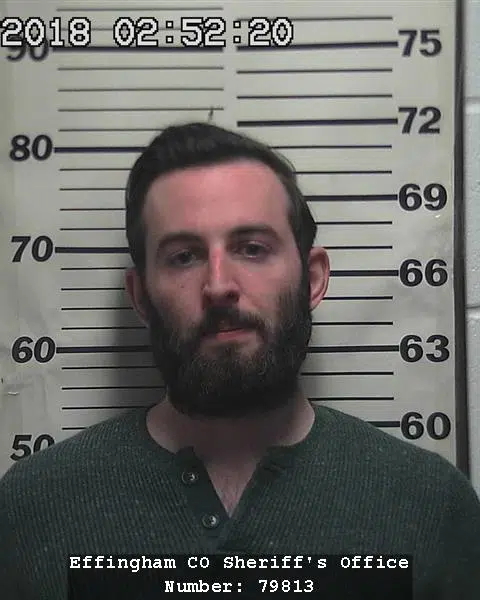 Photo Courtesy of Effingham County Sheriff's Department 
Effingham, Il – Illinois State Police arrested Benjamin R. Blake, 22, of Harrison, Ohio earlier Today in Effingham County for an outstanding warrant of homicide by vehicle in the second degree, a crime originally alleged to have been committed in Houston County, GA.
Blake has been placed in custody in Effingham County Jail.
According to the Effingham County Sheriff's Department, the arrest was made by Officer Reinhardt of Illinois State Police District 12 (ISP).
The Houston County District Attorney's Office, Warner Robins Police Department, and the Houston County Sheriff's Department were contacted for further comments. 
However none were immediately received, so an Open Public Records Act requested was filed with the county.
ISP was contacted for further information regarding the arrest, but at this point in time did not have any other information to release.
We will continue to follow this story as it develops.