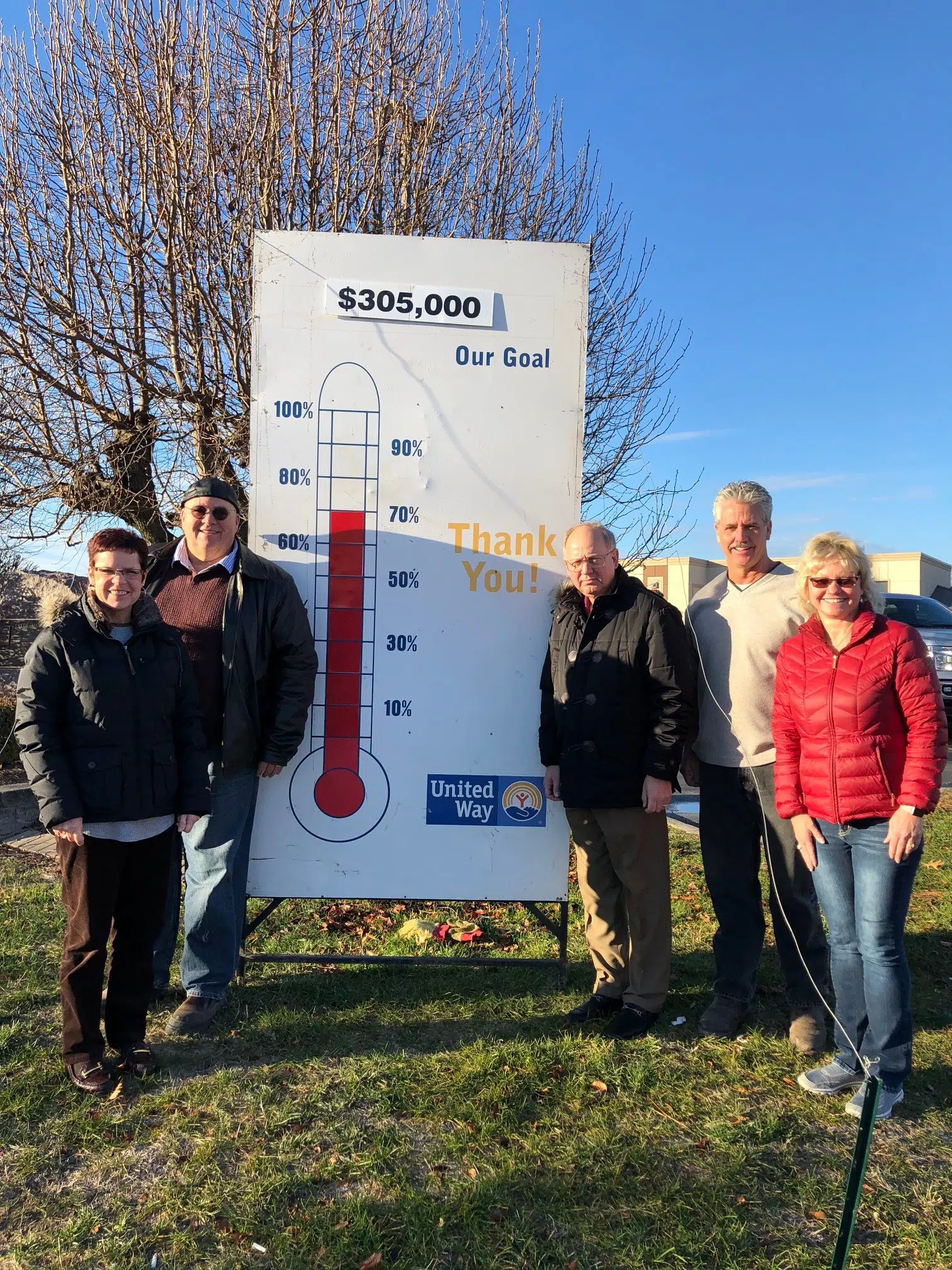 Photo L to R: Peggy Valenti, Marty Watson, Ross Richardson, Brian Hayes, and Linda Hemmen
Effingham, Il – Brian Hayes with Sanitation Services recently set-up United Way of Effingham County goal signs.
The goal for the 2017 Campaign has been set at $305,000.
To date $232,998 has been raised, which is 76% of the goal.
If you would like to donate to the United Way of Effingham County campaign, donations can be mailed to 1108 S Willow, PO Box 2, Effingham, IL.
Donations raised help 25 local partner agencies.
The 2017 Campaign officially closes 1/31/18.
Courtesy of United Way of Effingham