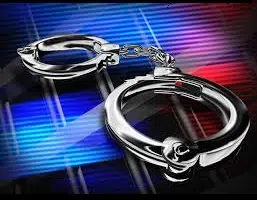 Two individuals were taken into custody in Flora for warrants issued in a West Virginia homicide case.
We spoke with Flora Police Chief, John Nicholson, on Friday in regards to the arrests. According to Nicholson, Kenneth McCoy and Jessica Roberts were arrested by the Flora PD on Thursday.
At 1:38pm on Thursday, Flora PD received a call about two individuals panhandling in front of a convenience store.
Upon arrival, the individuals and the connected vehicle, a van with Indiana license plates, had left the scene.
The officers then went to the Flora Walmart, looking for the vehicle, and found it in the parking lot.
The officers then ran the plates, which came back stolen, and conducted surveillance on the vehicle.
The two suspects then came out of the store and the officers proceeded to question them and run checks.
The checks came back with warrants for McCoy and Roberts arrest in West Virginia.
McCoy was wanted on warrants for parole violation, while both he and Roberts were wanted for being persons of interest in a homicide case in Parkersburg, West Virginia.
The van was then identified as the victim's van.
McCoy and Roberts are incarcerated at the Clay County Jail, awaiting extradition to West Virginia.
All persons listed are innocent until proven guilty in the court of law.