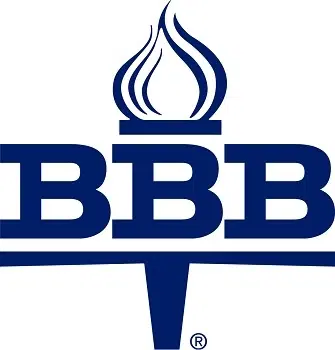 ***Press Release***
St. Louis, Mo., December 13, 2017 –In an effort to shine a light on computer tech support scams, Better Business Bureau (BBB) of St. Louis on Monday released a study focusing on the worldwide problem.
The study, called "Pop-Ups and Impostors: A Better Business Bureau Study of the Growing Worldwide Problem of Computer Tech Support Scams,"reveals that in 2016 two out of three people experienced a tech support scam in the previous 12 months.
"We've seen people lose thousands of dollars," Michelle L. Corey, St. Louis BBB President and CEO, said Monday morning. "Even with the tens of thousands of scams reported, we feel this crime is still under reported."
The study, authored by BBB International Investigations Specialist C. Steven Baker, indicates scammers are using sophisticated advertising and carefully crafted sales techniques to scare consumers into buying phony fixes for their home and business computers. BBB warns consumers to remain on guard so they can combat these fraudsters.
"We are all hearing from (the scammers)," Baker said. Those who haven't heard from them, it's only a matter of time. They use robo calls, they use cold calls. They have emails they send and they often have these pop-ups."
Donald S. Boyce, U.S. Attorney for the Southern District of Illinois, spoke about how his office has been able to tech support fraud. He said his office has been aggressive in trying to prosecute nationwide cases that involve victims from southern Illinois.
"These frauds are complicated and can really happen to anybody," Boyce said. "We can't begin the process of identifying these frauds, investigating them and ultimately prosecuting them if people don't come forward and make them known."
Elizabeth Scott, attorney with the Federal Trade Commission's Midwest Region office, said the FTC since 2015 has received more than 124,000 complaints about tech support fraud with a reported $36 million in losses. Since 2012, the FTC has been involved in 17 law enforcement actions involving this fraud.
"This is an international issue, but it can happen in your own back yard," Scott said.
Sherry Thomas of Hazelwood, Mo., shared her story of being victimized by these scammers. In 2016, she responded to a pop-up warning on her screen and paid $179 to have a person who claimed to be working for a subsidiary of Microsoft "fix" her problem. Suspecting she had been victimized, Thomas took her computer to a local computer repair store and was told there was nothing wrong with her computer.
BBB offers the following tips for consumers to avoid being caught in tech support fraud:
• Research tech support companies before you decide to do business with them. Go tobbb.org to search for BBB Business Profiles.
• Double-check all the details. If you're directed to an official company website, make sure that it's the real company's site by double-checking the spelling of the company's name in the website address. Anything that comes from "Micorsoft," for example, is likely a scam.
• If a caller claims to work for a reputable company, ask them to tell you their name or their employee ID, and in which department they work. Then look up and call that company's official customer service line and ask to be directed to that employee. Do not use a phone number provided to you by the caller.
• If your computer has been compromised, don't panic. You may still be able to get your machine fixed. Scammers are relying on you to make hasty decisions, you'll be better able to avoid their traps if you slow down and don't rush.
• Make sure you you're using a quality, up-to-date antivirus software. Make sure you are running the latest version of the software.
• Change your passwords. First change the password to any account or machine the scammer has or could access. Then change the passwords on any account that you were logged in to on your machine, as well as any accounts for which you use the same or very similar login credentials.
• Call your credit card company. If you made a payment by using your credit card, the company will help you to appeal any unauthorized charges and to get a new card.
• Victims can report it to BBB's ScamTracker.
***Press release courtesy of Better Business Bureau***