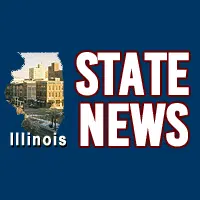 ***Press Release***
HB 40 ABORTION-FUNDING LAWSUIT TO PROCEED
Thomas More Society Begins the Fight to Protect Taxpayer Rights
(December 6, 2017 – Springfield, IL) A Sangamon County Circuit Court hearing today determined that a taxpayer lawsuit against the State of Illinois officials can proceed. This case results from the enactment of the controversial HB 40 abortion funding bill.
Thomas More Society Special Counsel Peter Breen presented initial arguments before Associate Judge Jennifer M. Ascher of the Seventh Judicial Circuit Court, Sangamon County this afternoon, December 6, 2017.
Petitioners, including multiple state legislators, pro-life organizations and the Diocese of Springfield-in-Illinois, were granted leave to file their complaint in Springfield Right to Life et al v. Felicia Norwood et al. The Attorney General's office did not oppose that decision.
Judge Ascher set a date of December 28, 2017, to hear a motion to dismiss from the Illinois officials being sued.
The next steps by the Thomas More Society attorneys will depend on a response from the state agency directors who are responsible for implementing HB 40, as to whether they intend to put the law's directives into practice on January 1, 2018. If that is the case, the plaintiffs may be back in court prior to December 28 to request a temporary restraining order and preliminary injunction.
Breen remarked, "What happened today in Springfield is the first step in what we are hopeful and confident will be the successful vindication of the rights of Illinois taxpayers against the misuse of government funds."
Read background on the complaint, Springfield Right to Life et al v. Felicia Norwood et al here [https://www.thomasmoresociety.org/controversial-abortion-bill-prompts-taxpayer-lawsuit-illinois-officials/].
***Press release courtesy of TC Public Relations***
For more information about HB 40, read this story.