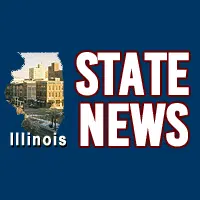 Photo Courtesy of  WQAD
Effingham, Il (Via Aledo, IL) – The man who attacked a former Mercer County Board member is heading to prison for 30 years.
A judge yesterday sentenced Brian Tully to three decades in prison for the May home invasion that left former county board member Fred Rooth seriously injured.
Police say Tully smashed Rooth in the head with a lamp and left him on the floor of his home.
They are not offering a motive for the crime.
Courtesy of Benjamin Yount/acb IL