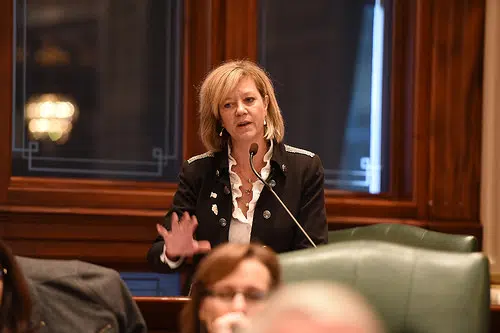 Effingham, Il (Via Springfield, Il) – 
 Barring a
problem with her paperwork, Republican State Rep Jeanne Ives is heading for a spring showdown with Governor Bruce Rauner.
Ives yesterday filed her paperwork to run for governor.
She says Republican voters in the state should have a choice other than the governor who has failed to live up to his promises during his first three years in office.
Courtesy of 

Benjamin Yount/acb IL