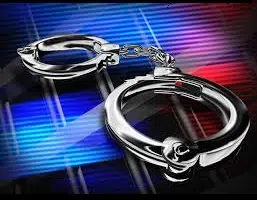 Two Flora men were recently arrested in connection with recent thefts of electrical pole ground wires in Clay County.
According to a press release from the Clay County Sheriff's Department, Wayne-White Electric Cooperative had recently reported the thefts of ground wires from poles near Clay City.
During one of the incidents the wire coming into contact with a transmission wire, resulting in a power outage to approximately 1,600 people.
The Clay County Sheriff's Department took 36 year old, Ryan M Staton, and 37 year old, Andrew J Staley into custody on December 1st for Theft over $10,000 and Theft under $500.
Staton and Staley are incarcerated at the Clay County Jail with a bond of $75,000 and $50,000, respectively.
(Photos courtesy of Clay County Sheriff's Office)
All persons listed are innocent until proven guilty in the court of law.