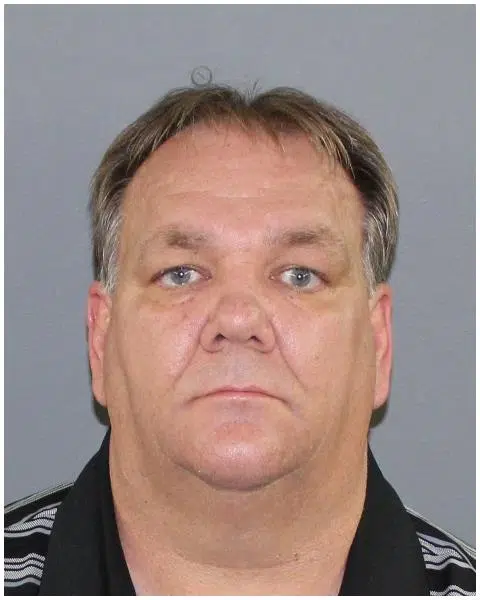 Following Story Courtesy of WAND
Effingham, Il (VIA Charleston, Ill) – Court testimony revealed details about sexual assault accusations filed against a former AAU basketball coach.
Following interviews with the suspect, law enforcement testified during 53-year-old Barry Wolfe's Thursday court appearance that he was involved in sexual contact with three minors, all of whom at one point played on the Central Illinois Storm Elite team in AAU.
Wolfe stands accused of having sexual contact with one of the female players between March 2013 and Sept. 2015. In that instance, police testimony says Wolfe went into the girl's house when her parents weren't home and engaged in sexual acts with her.
Police say he told her she should do what he wanted if she had interest in going to college and playing basketball. Wolfe faces 30 charges of aggravated criminal sexual abuse and another 12 for criminal sexual assault in that case.
Wolfe is also charged with having sexual contact with a team member between Feb. 2014 and Sept. 2015.
He faces eight counts of aggravated criminal sexual abuse and five for criminal sexual assault in that situation.
Coles County States Attorney Brian Bower says the two above cases happened in Coles County, with a third sexual contact case in an unknown place.
Bower says Wolfe is accused of engaging in kissing and removal of clothes in a situation involving a fourth then-AAU athlete.
Aggravated criminal sexual assault carries a punishment of 3 to 7 years in prison, along with a possibility of parole if the court system finds Wolfe guilty.
The assault charges could mean between 4 and 15 years behind bars.
Leadership in the Elite Basketball program has confirmed the entire program has disbanded following charges filed against Wolfe.
Wolfe will return to court on Feb. 5, 2018.
We will continue to update this story as it develops.