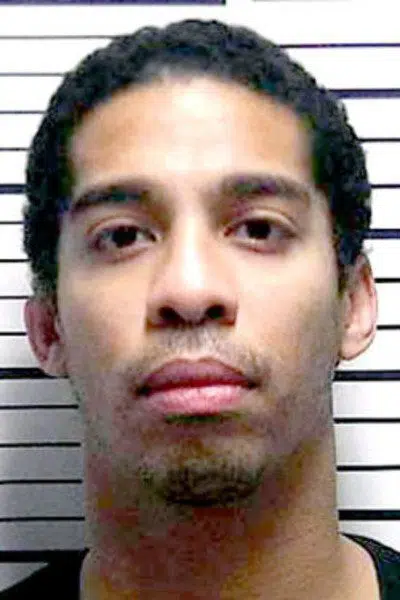 Effingham, Il – In Effingham County Court, the jury heard closing arguments at the trial of Charles Young from the prosecution and the defense today.
Young was facing charges of sexual abuse after allegedly having sexual intercourse with a minor in August 2011.
He was initially arrested in Los Angeles, CA on January 2016, and was extradited to Effingham for his initial court appearance in February of the same year.
After a lengthy trial both the state, and the defense delivered their closing arguments before the jury today.
The state's prosecutor described many examples of Young engaging with more than one woman in sexually charged Facebook messages during and after the dance workshops that he led.
He was described by the prosecution as a "womanizer" who had admitted to repeatedly being unfaithful to his fiancee.  

The prosecutor recommended the jury find him guilty, because given his age at the time, and the age of the victim, Young held a position of trust and authority over the victim.
As such, the prosecution argued, he was responsible for the well-being of the minor under his supervision.
The Defense argued that there were numerous inconsistencies in the victim's testimony, and that the evidence brought forth by the prosecution was not enough to prove beyond a reasonable doubt that Young was guilty.
Young's attorney claimed that there was nothing that directly tied Young to the activities described by the victim.
According to the defense, in the communications presented as evidence between both Young, and the victim there was no actual confirmation of them meeting anywhere to have sexual intercourse.
After a short deliberation period the jury delivered a Guilty verdict.
Upon hearing the jury's decision – the victim, and her family immediately broke down in tears.
"I am so overwhelmed, and relieved," said the victim's mother, Tammy Leonard, at the conclusion of the proceedings. "I am glad justice was served."
Young however was in disbelief over the jury's verdict. Young's attorney vowed to appeal the decision.
The state's attorney filed a motion to revoke his bond which was approved by the court, and he was immediately detained inside the courtroom by the Effingham County Sheriff's Department.
After the trial, Young's attorney, Beau Brindley, stated that they felt they lost the case due to omission of evidence early in the trial, and if the evidence had been kept in, Young would have won the case.
"We will appeal, and we will win." stated Brindley.
Young's sentencing hearing is scheduled for February 12, 2018 at 1 p.m.