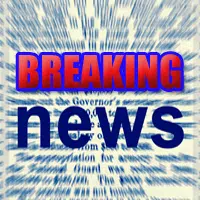 Two juveniles from Dieterich were arrested recently following two separate burglaries that occurred at the Dieterich School District building.
According to a press release from the Effingham County Sheriff's Department, the two burglaries occurred at the school on November 20th and November 29th. During the first burglary, school officials reported vandalism that occurred in an office, as well as the theft of an Apple iPad. During the second burglary, school officials reported the theft of a safe that contained over $1,000, as well as damage to locks and other school property.
The Sheriff's Department then reviewed security footage and physical evidence leading to the arrest of a 14 and a 16 year old from Dieterich. Sheriff David Mahon stated that he was happy that the Sheriff's Office and School Officials could work together to "swiftly bring this case to a conclusion". The names of the juveniles are being withheld as the Sheriff's Office is prohibited from releasing the names of the juveniles charged with criminal offenses in the State of Illinois. The case has been given to the Office of the Effingham County State's Attorney, Bryan Kibler, for prosecution.
All persons listed are innocent until proven guilty in the court of law.