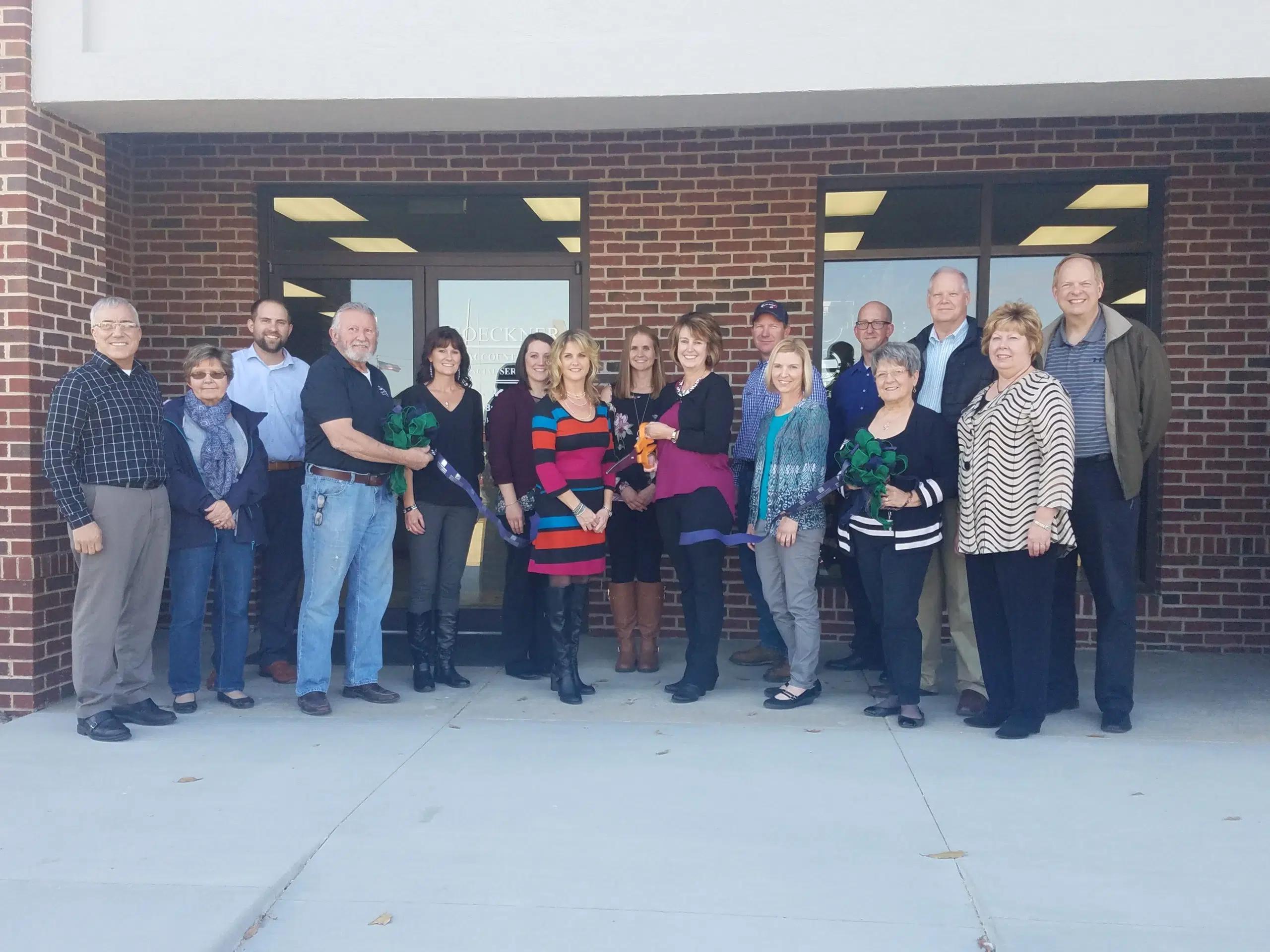 Left to Right:  Chamber Ambassador Del Wortman; Liz Behl; Matt Dasenbrock; Chamber Ambassadors Jerry Jansen & Tonya Siner; Goeckner Accounting & Financial Services representatives:  Bethany Lane, CPA, Shellie Witteborg, Administrative Assistant, Jami Sparks, CPA, Sharon Goeckner, CPA, and Dean Goeckner; Laura Dill, Goeckner Accounting & Financial Services; Effingham City Administrator Jim Arndt; Chamber Ambassadors Jo Huskey & Randy Jones; Chamber President & CEO Norma Lansing; and Effingham City Economic Development Director Todd Hull.
Effingham, Il – Goeckner Accounting and Financial Services held a ribbon cutting ceremony Yesterday, November 28, at 2:00 p.m..
The firm wanted to show the public their newly expanded offices.
Sharon Goeckner shared how happy she is with the new renovation.
"we are really happy with the expansion, and we are hoping that this addition to our offices will help us in better serving our clients, and community." Expressed Goeckner.