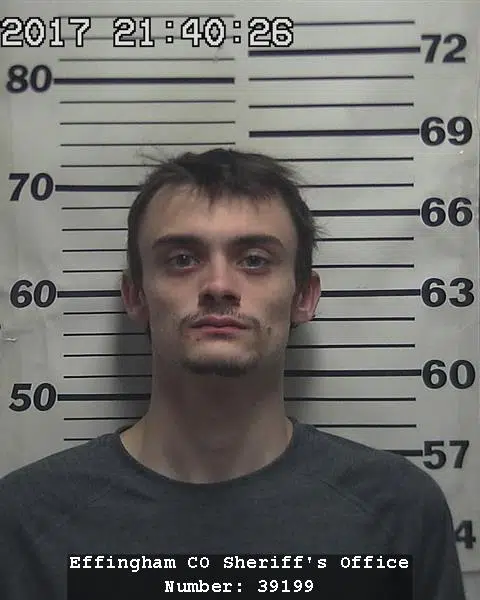 A 20 year old, Altamont man was recently arrested for possession and intent to deliver 100 grams of cannabis.
Skylar Gibson was arrested by the Effingham Police Department on Saturday, November 25th at 7:15pm. According to Effingham Police Chief Fuesting, Gibson was a passenger in a vehicle that was stopped by an officer in the 1700 block of Banker Street. During the traffic stop, the officer obtained consent to search the vehicle and uncovered 100 grams of cannabis in the vehicle. Gibson was then taken into custody and was brought to the Effingham County Jail.
Gibson was charged with delivery of greater than 30 grams but not more than 500 grams of cannabis and possession of greater than 100 grams but not more than 500 grams of cannabis. According to Chief Fuesting, both charges are Felony charges.
We have reached out to State's Attorney Kibler, but he was not immediately available for comment.
(Photo courtesy of the Effingham County Jail)