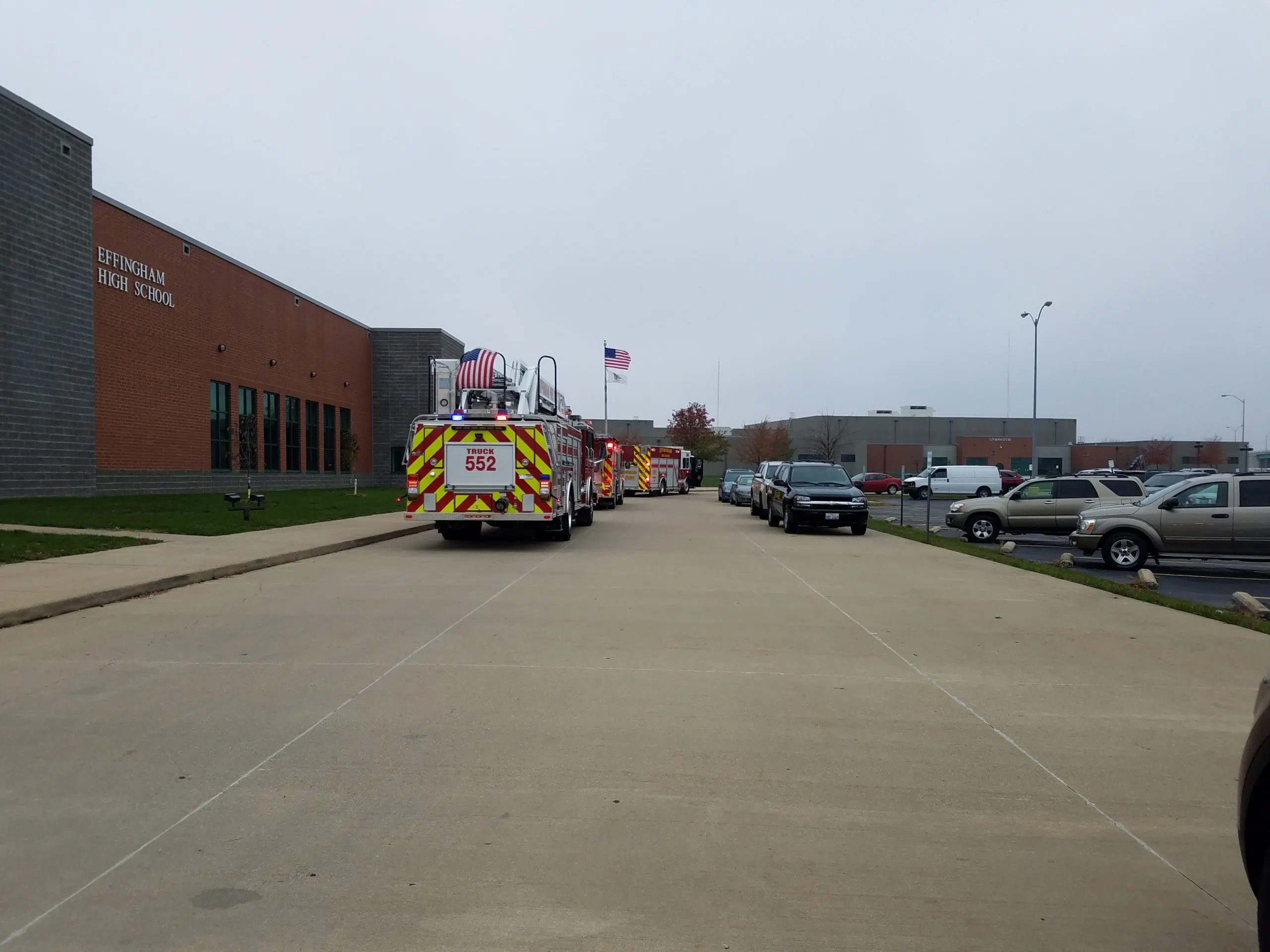 Effingham, Il – This morning at approximately 10:30 a.m., first responders arrived to Effingham High School over a pulled fire alarm.
There were reports of smoke in multiple rooms from the Effingham Fire Department of the B wing in the school.
Students were initially evacuated out to the front courtyard, but were then relocated to the gymnasium as the Effingham Police Department were with the students.
Abbott EMS was standing by on scene as well.
There are no injuries to report at this time.
we will continue to update on this story as it develops.
Sound bite from Chief Holomy:
UPDATE (12:17 P.M.) After a conference call with Mark Doan, he expressed the current status of the school along with the standing protocol to move the students to gym after approval from the EFD.
After the incident the students returned to their regularly scheduled classes.
According to Doan the room where the smoke originally came from has been closed for the day, but all of the buildings are finishing the day.
The administration from Effingham High School will follow up with the district in order to see how to fix the issue and avoid further problems like these in the future
All the students and teachers were accounted for after the incident was taken care of, and an emergency call was sent out to all of the parents who participate in the School Messenger program.
The day will continue on as a regular school day, and buses will continue on their normal route.
Doan clarified that the cause of the smoke was a fan motor that overheated,  and locked up in one of the classrooms, but there were no flames that came from the motor
EFD helped alleviate the area to remove any smoke.
Doan wanted to thank all of the staff, administration, and students for allowing this incident to be taken care of as smoothly as possible.