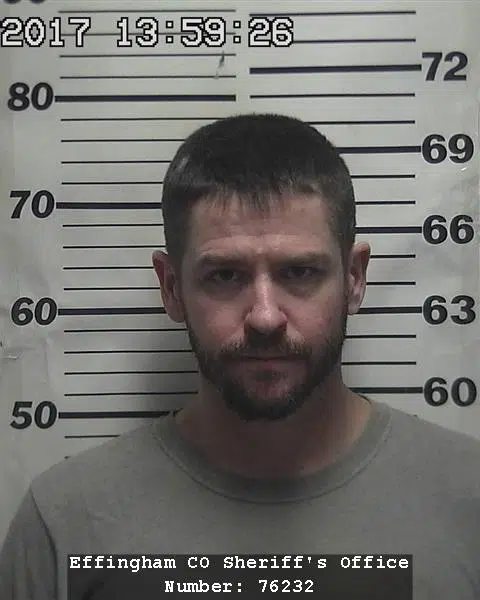 A second person was arrested in connection with a burglary that occurred at the Cardinal Golf Course in June.
36 year old, Aaron L. Gillespie of Glenwood, Iowa was recently arrested by the Effingham County Sheriff's Department in connection with the burglary. We spoke with Effingham County State's Attorney, Bryan Kibler, in regards to Gillespie's arrest. According to State's Attorney Kibler, a warrant for Gillespie's arrest was issued in June following the burglary and Gillespie's indictment was held in July. Kibler stated that law enforcement just picked Gillespie up in a different state on the warrant. At the time of the burglary, Gillespie was staying at the campground near the golf course. The charges allege that Gillespie and his co-defendent, Brittney Davenport, had stolen cash and merchandise from the golf course.  If convicted, Gillespie could face up to 7 years in prison.
On October 3, Gillespie's co-defendent, 26 year old, Brittney L Davenport, of Philadelphia, Pennsylvania was arrested. Davenport pled guilty to her charge, Burglary, a Class 2 Felony in Effingham County Court on November 2nd.
(Photo courtesy of the Effingham County Jail)
All persons listed are innocent until proven guilty in the court of law.