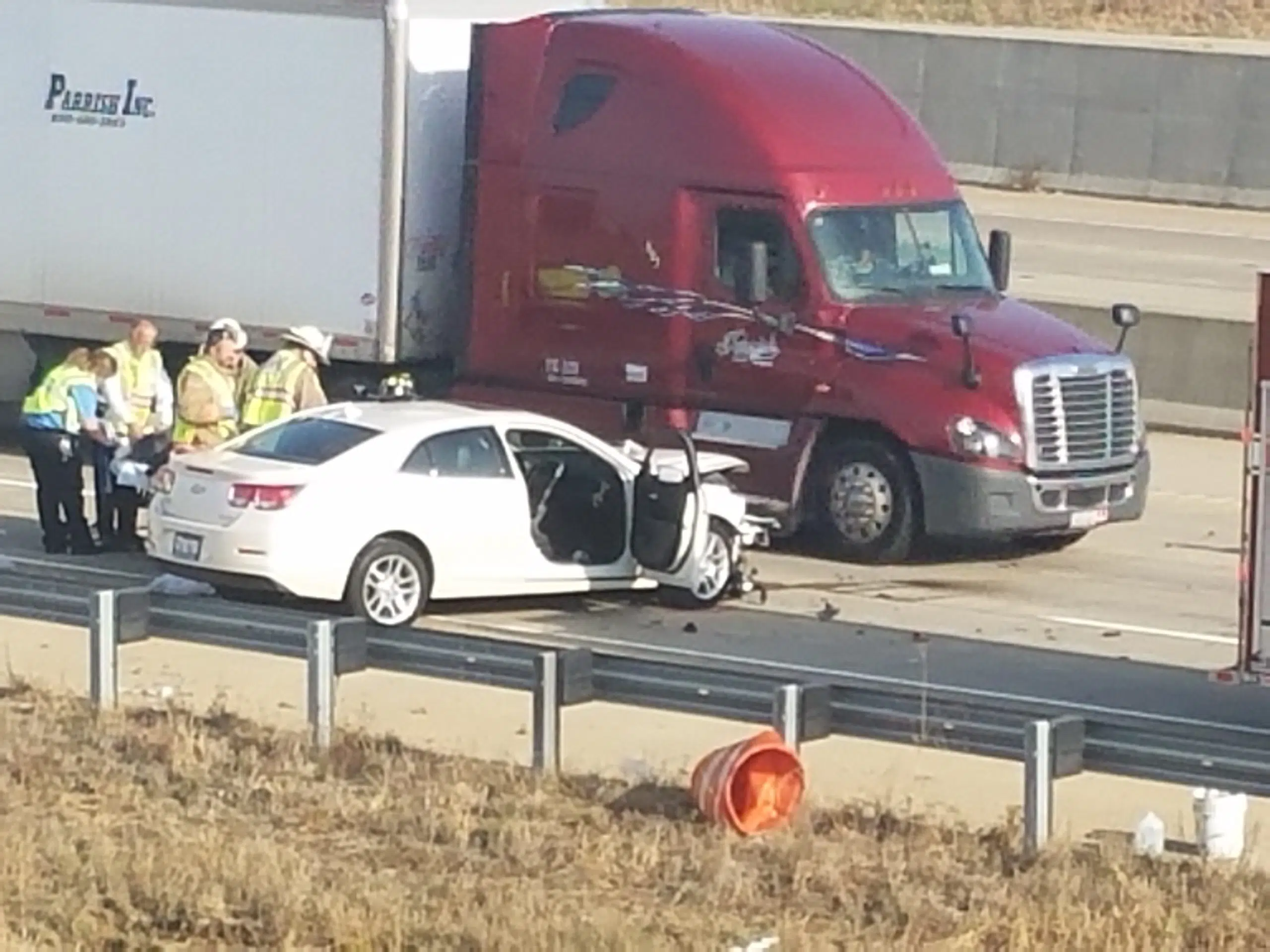 Update- 7:31pm: The Illinois State Police have released preliminary details from the accident.
According to the Illinois State Police, at 1:52pm a vehicle driven by 69 year old, Stephen J Robbins, of Rantoul was traveling southbound on I-57 in the right lane. In the middle lane, a semi was being driven by 28 year old, Muhammed Abdullahi Siraad, of Minnetonka, Minnesota. The report stated that the two vehicle came together and made contact near the center lane line. After the impact, the Robbins vehicle left the roadway to the right and struck the guardrail.
Robbins and his passenger, 36 year old, Anna L Schuster, of Rantoul were taken to HSHS St Anthony's Memorial Hospital for treatment.
---
Original post- 3:14pm: Shortly after 2:00pm, we received reports of an accident that occurred on I-57 southbound in Effingham near the Keller Drive Exit. Traffic was slowed in the southbound lanes. Illinois State Police, the Effingham Fire Department, and Abbott EMS were on scene at the accident. We will update this story as more details become available.