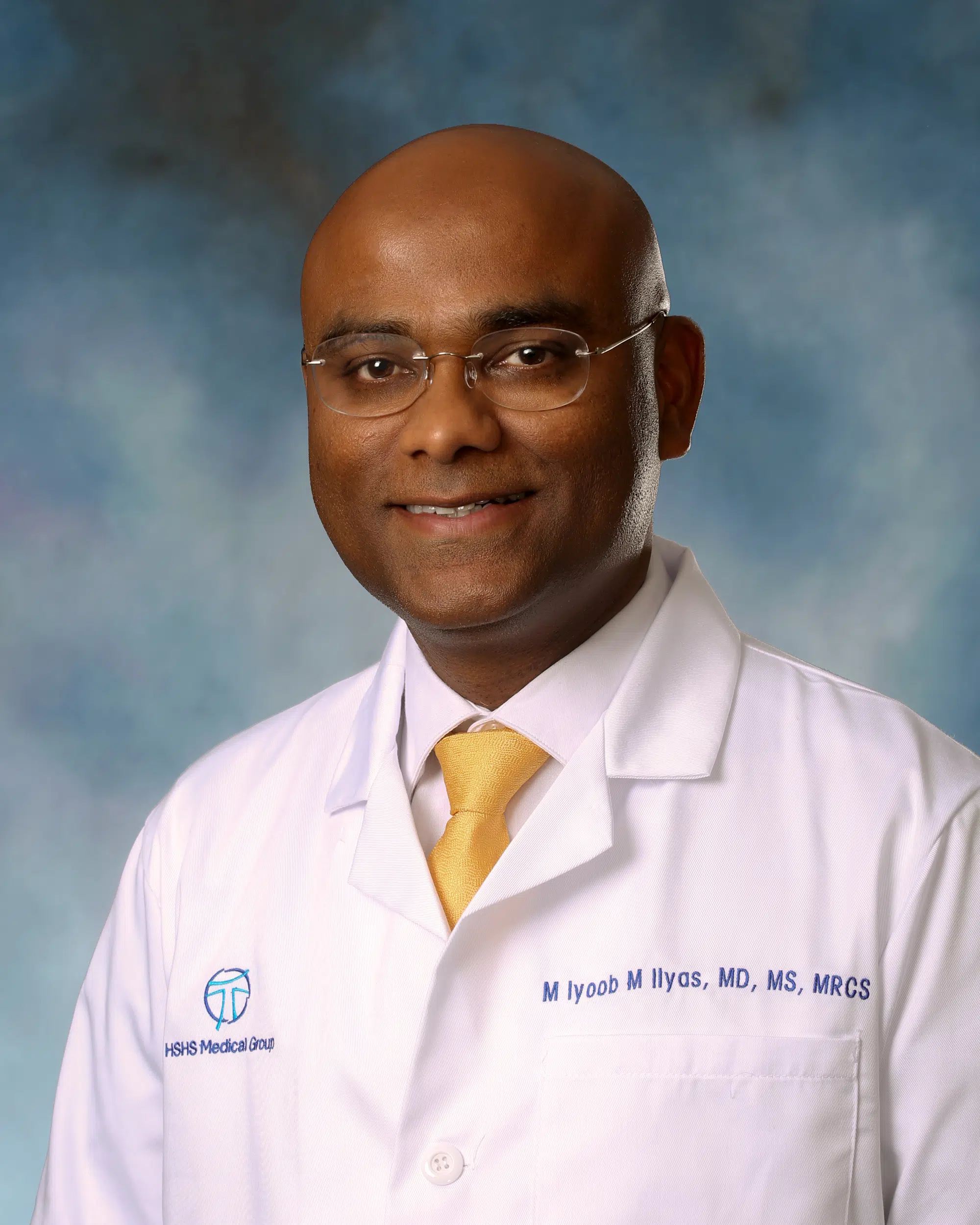 ***Press Release***

(Effingham, Illinois) HSHS Medical Group is pleased to have Iyoob Ilyas, MD, MS, MRCS on their team in Effingham. Dr. Iyoob cares for patients at HSHS Medical Group Colorectal & General Surgery, located at 904 Medical Park Drive in Effingham.
Dr. Iyoob earned his medical degree from Kilpauk Medical College in India and residencies with University of Arizona, Cleveland Clinic in Florida, Brooklyn Hospital Center, Oxford University Hospitals, and Kilpauk Medical College. A member of the Royal College of Surgeons of England, he also completed a colorectal surgery fellowship at Henry Ford Hospital in Michigan.  Dr. Iyoob is a member of the American College of Surgeons and the American Society of Colon and Rectal Surgeons.
Commonly treated health concerns include:
Constipation
Anal fissure
Anal abscess
Anal pain
Anal cancer
Colon and Rectal Cancer follow-up care
Colon Cancer
Colonoscopy
Diverticular disease
Fecal incontinence
Hemorrhoids
Irritable bowel
Ostomy
Pelvic Floor Dysfunction
Rectal prolapse
General surgeries
Hernia repair
Cholecystectomy
In his free time, Dr. Iyoob enjoys soccer, cricket, Formula One racing and international affairs.
"Dr. Iyoob is a skilled surgeon with a passion for patient-first care," said Melinda Clark, chief executive officer. "We are proud to have him on our growing team of providers in the Effingham area."
To schedule an appointment with Dr. Iyoob, call 217-540-2350.
***Press release and photo courtesy of HSHS St Anthony's Memorial Hospital***