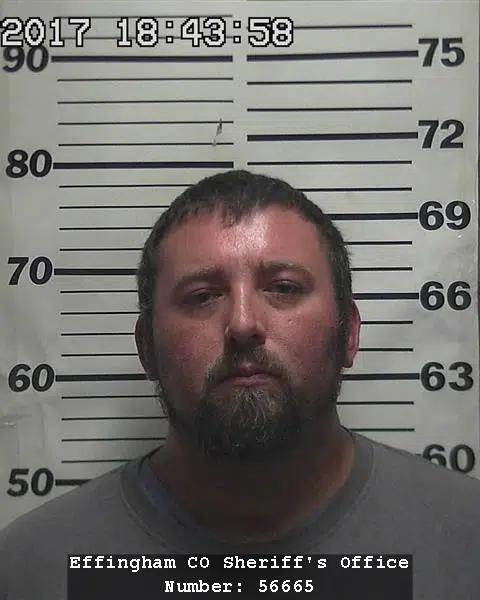 Effingham, Il – 38-Year-Old Shawn D. Gordon is facing a criminal class 4 felony charge for unauthorized video recording, and live video transmission.
According to Effingham States' Attorney Brian Kibler, Gordon had allegedly used an iPad to record people in a restroom.
Gordon was originally ticketed on October 15, 2017, but was arrested by the Effingham County Sheriff's Department on November 1.
This is not the first time Gordon has been charged in Effingham County.
According to Judici, Gordon has been charged previously for driving without a seat belt, and retail theft.
Gordon is set to have his first appearance in Effingham County court on November 30, 2017 at 9 a.m..
We will continue to follow this story as it develops.