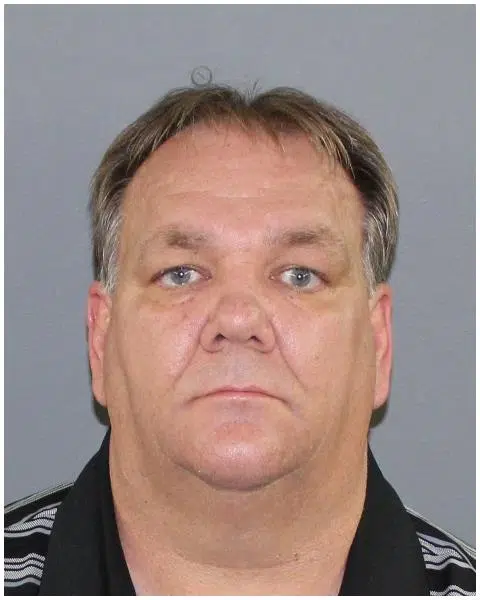 Photo courtesy of Mattoon Police Department 
Mattoon, Ill – According to Mattoon Police, On Thursday October 26th at 6:45pm,  Barry S. Wolfe, 53, of Martinsville, IL. Was arrested in Coles County for  8 counts of Aggravated Criminal Sexual Abuse
and 5 counts of Aggravated Criminal Sexual Assault.
In addition, it has come clear that Wolfe was tied in to the Central Illinois Storm sports program, as originally reported by WTHI.
WTHI also reported that the girls who were allegedly assaulted by Wolfe range between the ages of 13-17.
The Central Illinois Storm an AAU Program that includes girls from Eastern Illinois and Western Indiana participate in the program.
The press release published by the Mattoon Police Department Stated that Wolfe allegedly engaged in oral sex, among other sexual acts. The release also alleged that Wolfe used his position of trust/authority over his victims.
Wolfe has now been transported to the Coles County Safety and Detention Center on a $500,000 bond.
The investigation is continuously going, and will involve multiple jurisdictions.
The State's Attorney, Brian Bower,  for Coles County was contacted in order to obtain a statement,  however the attorney was not immediately available to add anything regarding this case.
Nonetheless Bower shared that Wolfe's initial court appearance will be this Monday, October 30, at 9 a.m. 
We will continue to update with this ongoing story.