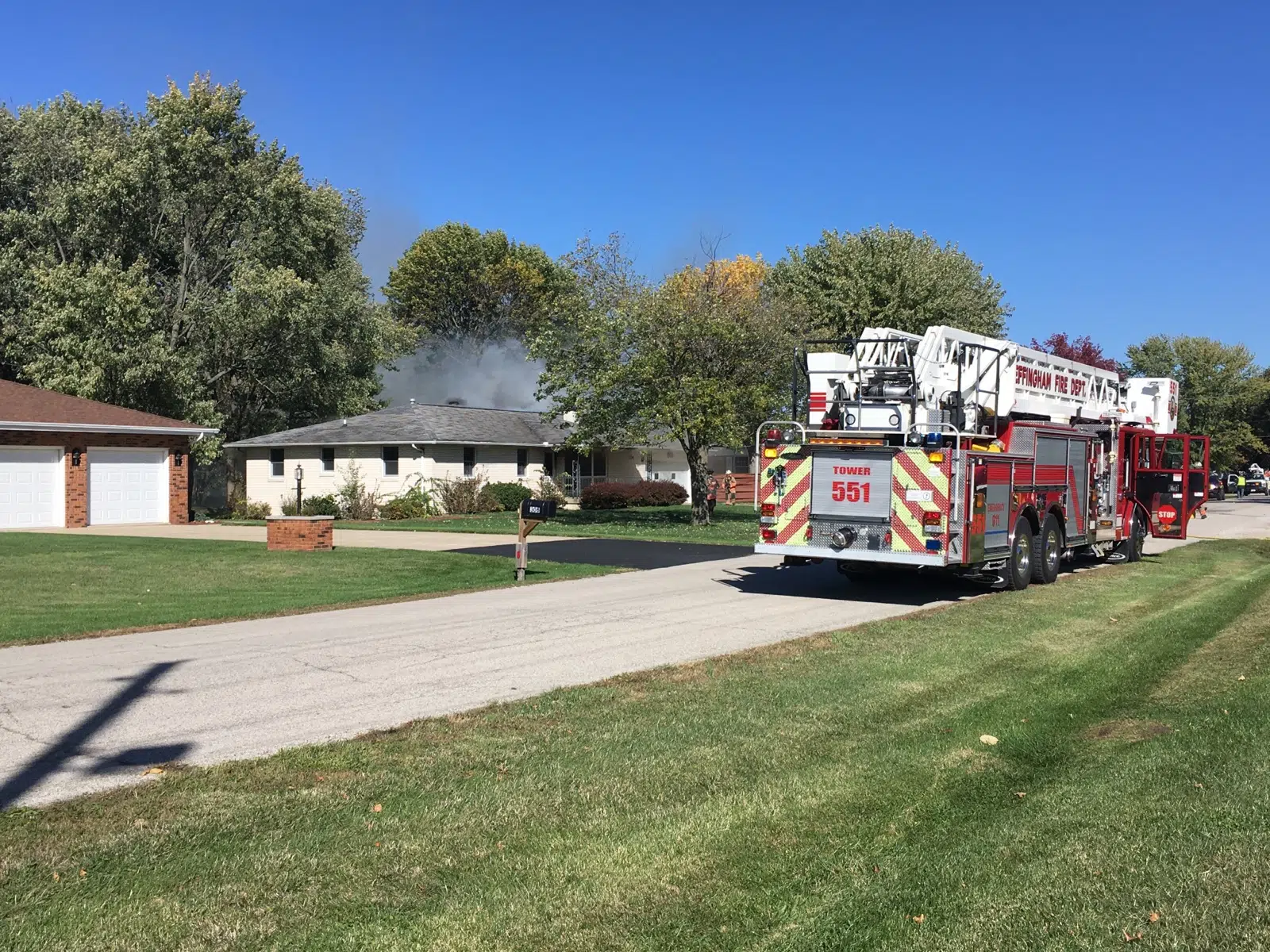 ***Update 7:25PM***
According to a press release by the Effingham Fire Department, Eskew was found partially inside the front door of the home with heavy smoke behind him when the fire crews arrived on scene. The acting lieutenant on scene, Tasha Hoffman, and Firefighter Rich Baker assisted Eskew to the driveway, where they helped him into a chair and carried him to the end of the driveway. The press release also stated that one firefighter was treated at the scene for smoke inhalation but was not taken to the hospital and a second firefighter was injured but did not need medical attention at the scene.
Additionally, the fire originated in the kitchen from cooking that was left unattended on the stove. The estimated damage is $60,000 and the residence has been deemed uninhabitable.
***UPDATE 2:46PM***
An Effingham home was damaged in a structure fire that occurred on Thursday.
The home, located at 304 Hawthorne Drive, caught fire on Thursday shortly before 2:00pm. We spoke with Effingham Fire Chief Holomy on scene at the fire. According to Holomy, the sole occupant of the residence, an elderly gentleman identified as Vernon Eskew by neighbors, was taken to HSHS St Anthony's Memorial Hospital for having difficulty breathing. Holomy stated that they had discovered heavy smoke and heat in the main part of the residence and that the fire had extended into the attic and possibly the basement. Fire crews had vented the attic and were checking the basement at that time. At this time, Chief Holomy wasn't sure what started the fire.
Effingham Fire Department received mutual aid from Teutopolis Fire Department, Altamont Fire Department, Beecher City Fire Department, Abbott Ambulance, and Effingham Police Department.
***Original Post 2:05pm***
There is a structure fire on Hawthorne Drive by First Church of God. Please avoid the area and seek an alternate route.
[/vc_column_text]