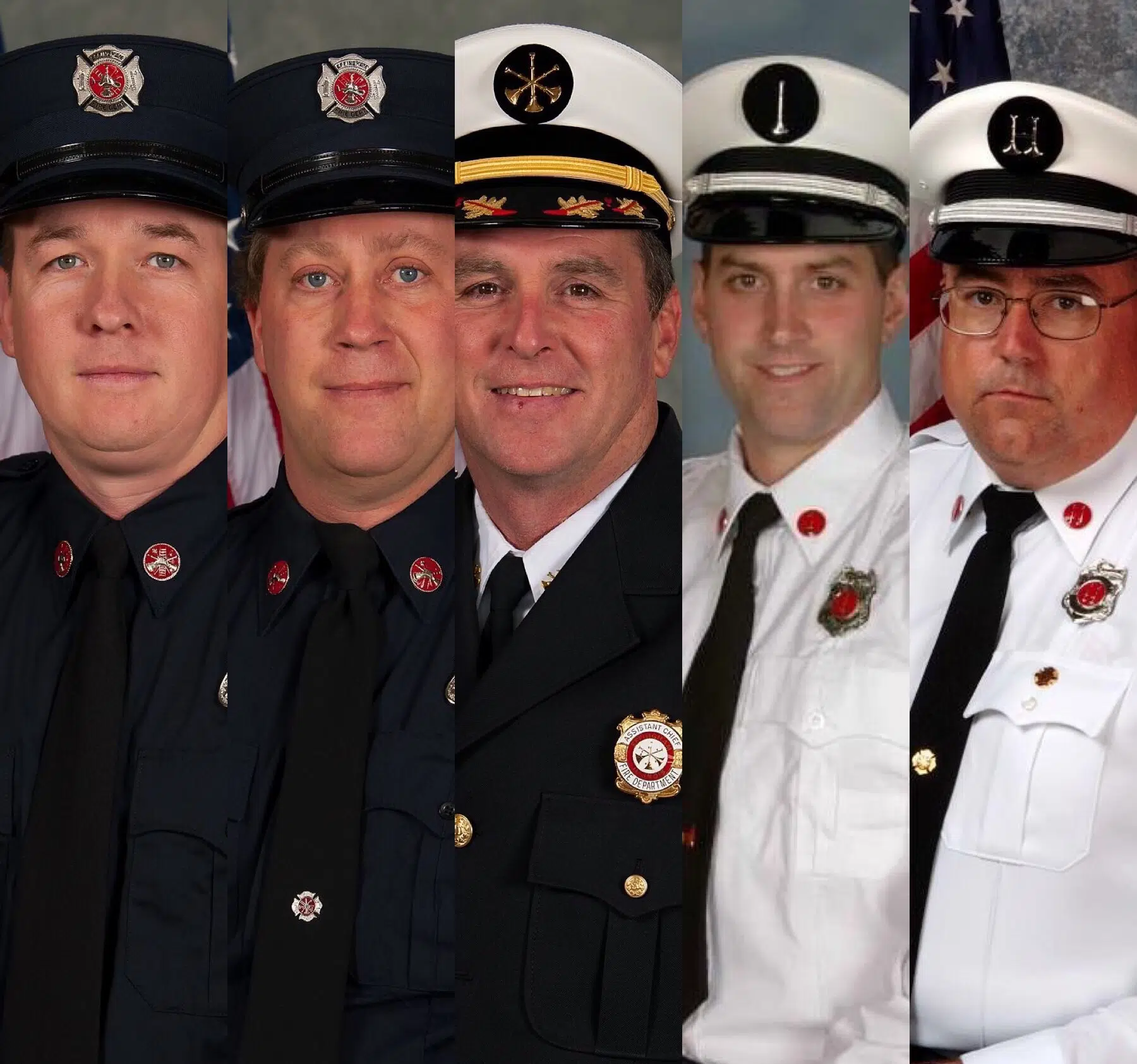 ***PRESS RELEASE***
Effingham, Ill – Effingham Fire Department Assistant Chief Matt Kulesza, Captain Jim Charters, Lieutenant Jason Lee, and Firefighters Lucas Kroening, and Danny Klepzig were recently announced as Midwest Regional Winners of the First Responder Caring Award.
These Individuals were nominated by Chief Holomy for their heroic teamwork responding to an incident earlier this year for a man trapped under a semi-trailer weighing approximately 40,000 lbs that had fallen on him.
Chief Holomy was first to arrive on scene of the incident and after making a quick determination of the situation, directed arriving crews.
Utilizing air-bags, cribbing, and a forklift available on scene, these individuals were able to lift the trailer approximately 6″ and extracted the victim in 9 minutes from the time of arrival on scene.
These firefighters then assisted EMS personnel with patient immobilization, treatment, and transport to the hospital.
The first responder Caring Award recognizes a first responder or department who in 2017 demonstrated the essence of caring or compassion, and includes personnel in EMS, fire, or police.
Dynarex, the sponsor of the award, received more than 60 nominations from across the county that depicted unique stories of heroism, exceptional community service, acts of compassion, and demonstration of caring, and commitment to others.
The panel of independent judges is from the first responder community to include the National EMS Management Association and representatives working in the clinical EMS environment.
The award winners were announced at the EMS World Expo Show held in Las Vegas during the week of October 16th.
Chief Holomy was notified of the award on October 18th and the formal announcement was made this past weekend.
Chief Holomy stated, "I am extremely proud of these individuals, as well as all of our personnel, for their dedication, compassion, and professionalism they display everyday on every incident they respond to."
"These five individuals worked as a team utilizing their collective training and knowledge to extract this individual as quickly as they did."
"Although the outcome was not what we had hoped. I cannot express how proud I am of all of them being recognized on a national level– they are all a true representation of who we are".
Press Release, and Photo courtesy of Effingham Fire Department