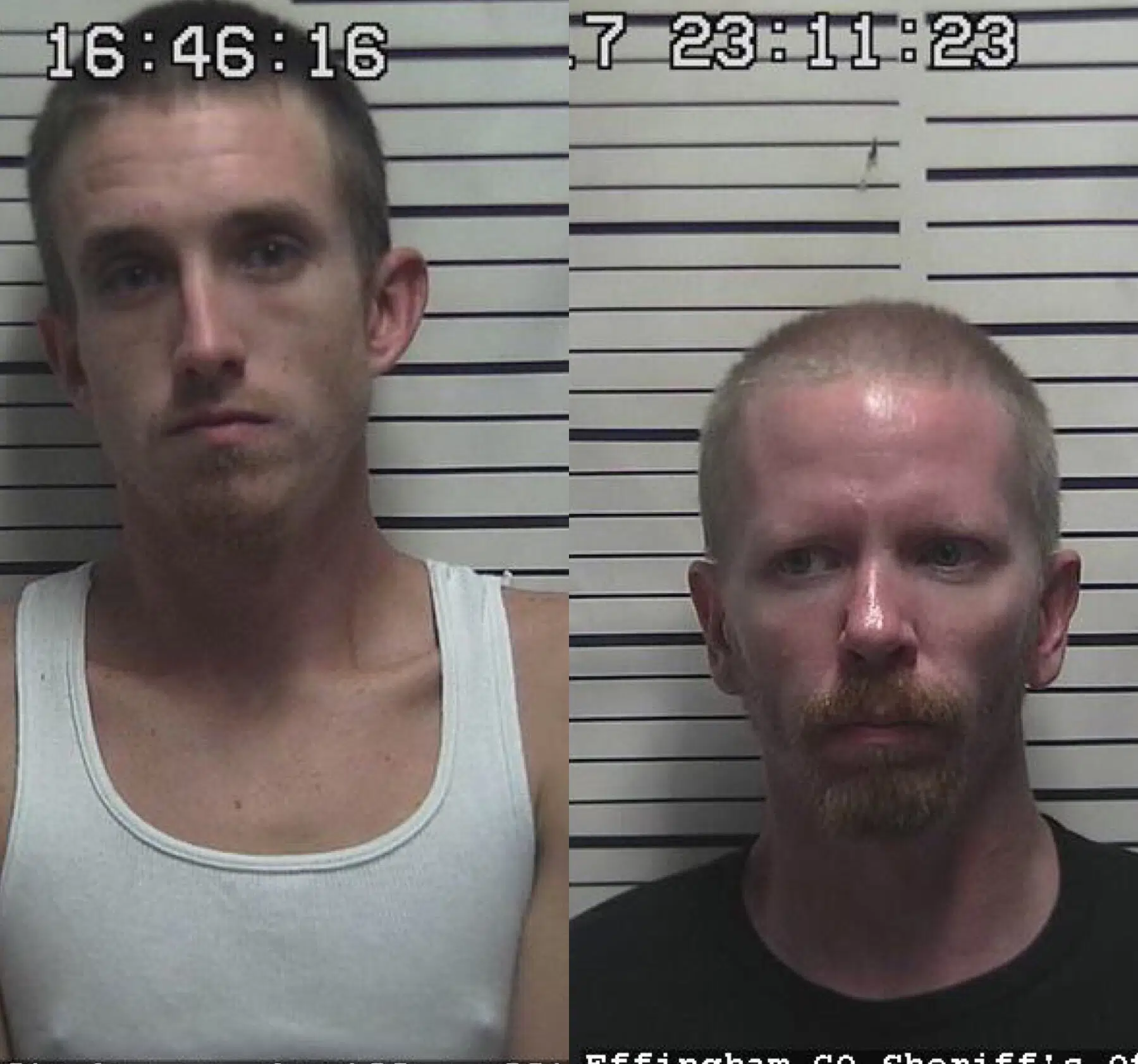 Three people have been arrested in connection with recent vehicle burglaries that occurred in the Effingham and Altamont areas.
On Monday, October 23rd, three Effingham County citizens were taken into custody by the Effingham County Sheriff's Department, Effingham Police Department, and Altamont Police Department. The three individuals are 25 year old, Dillon Beccue, of Edgewood, 38 year old, Corey Hatfill, of Beecher City, and 21 year old, Katelynn Olsen, of Effingham. According to Effingham County Sheriff's Department Chief Deputy, Paul Kuhns, Hatfill was taken into custody at 10:10pm from a residence in Beecher City on an Effingham County warrant for burglary. Kuhns stated that the warrant was issued from a case from the Altamont Police Department.
We then reached out to the Altamont Police Department and spoke with Sgt. Cotton. According to Sgt. Cotton, Hatfill was wanted for possession of stolen property following a motor vehicle burglary that occurred at the Dollar General in Altamont on September 4th. Sgt Cotton stated that Beccue was the original suspect in the burglary and that some of the stolen property was found in Beccue's possession and some was found in Hatfill's possession. He then informed us that Beccue was taken into custody by the Effingham Police Department on Monday.
We then spoke with Effingham Police Chief Fuesting. According to Chief Fuesting, the Effingham Police Department received calls from citizens at 1:10pm on Monday informing the PD that two individuals occupying a car were spotted breaking into vehicles near St Anthony's Memorial Hospital and that they received more calls stating the same over the next 41 minutes from Effingham OBGYN and Walmart. Officers then located the suspects and the vehicle and the two suspects were identified as Beccue and Olsen. They were taken into custody and a search uncovered Methamphetamine, drug paraphernalia, illegal prescriptions, and stolen items.
Olsen was charged with retail theft and was released with a notice to appear. Beccue was charged with possession of a controlled substance, possession of Methamphetamine, possession of drug paraphernalia, theft, criminal trespass to a motor vehicle, and burglary from a motor vehicle. He is being held on a $60,000 bond.
In a press release from the Effingham Police Department in regards to the arrests, Chief Fuesting applauded the work of Officers and members of the community/witnesses, "This is exactly how exceptional teamwork works – citizens of our community partnering with the police to bring about swift results. Because of this partnership, stolen items were recovered and two individuals were arrested who are allegedly responsible for these crimes. This is teamwork at its best."
(Photos courtesy of the Effingham County Jail)
All persons listed are innocent until proven guilty in the court of law.