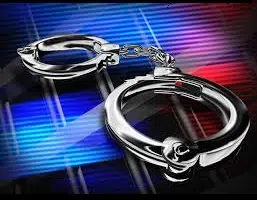 Three people were arrested on Saturday in Charleston for shooting pedestrians with paintball guns.
According to a press release posted to their Facebook Page, the Charleston Police Department were called to the 900 block of 6th Street for reported shots fired. After arriving on scene and conducting investigations, the Police Department discovered that three suspects had allegedly driven around Charleston and shot air-powered paintball guns at pedestrians, not actual firearms. Six pedestrians, including three under the age of 18, reported to police that they had been shot by the suspects in the 600 block of 9th Street and the 2100 block of 4th Street.
The three suspects were identified as 20 year old, Jonas Hall, 19 year old, Jacob Myers, and 19 year old, Javauris Montgomery. They were arrested for multiple counts of Aggravated Battery and Disorderly Conduct. Additionally, Jonas Hall was charged for Obstructing Justice after allegedly providing officers with a false name.
All persons listed are innocent until proven guilty in the court of law.