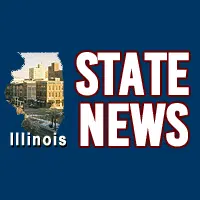 ***PRESS RELEASE***
New contract ensures Camelot only profits when net income exceeds targets
Chicago, Ill – The Illinois Lottery and Camelot Illinois, LLC today announced the signing of a 10-year private management agreement that delivers key drivers of responsible growth and aligns the manager's financial interests to the state's, addressing key contractual weaknesses encountered in the Lottery's initial private management arrangement.
Camelot Illinois plans to completely transform the retail experience, which includes an investment of $15 million in new permanent point-of-sale at retail.
It plans to reinvigorate the Illinois Lottery brand by restoring excitement, trust and respect for the role the Lottery plays in society, and it will develop an innovative portfolio of games based on clear analysis of the needs and expectations of the consumer.
It also will launch a robust corporate citizenship program aimed at training, employing, and promoting a diverse workforce.
"Camelot Illinois and the Lottery will work together to deliver on our shared goal of responsible growth," Illinois Lottery Acting Director Greg Smith said.
"This partnership will allow the Lottery to continue its mission of maximizing revenue to the state to benefit schools, capital projects and specialty causes in an ethical and socially responsible manner."
"We're bringing a proven plan for success to Illinois and will be a true partner with the state," said Neil Brocklehurst, Camelot Managing Director.
"We are excited for the future and, by executing our comprehensive plan, will create a vibrant, engaging and modern lottery for Illinois – designed to encourage lots of people to play a little."
Camelot aims to generate yearly growth in net income for the State from more than $700 million today to more than $1 billion in Fiscal Year 2027.
Camelot's ability to make a profit is contingent upon its ability to deliver on its net income promises.
The new private management agreement is structured to accomplish the Lottery's five key goals, which included responsible growth of the Lottery's player base, aligned financial incentives, elimination of conflicts of interest, the introduction of new technology and innovation, and greater responsiveness to public needs and concerns:
Responsible growth: The private management agreement provides strong incentives to encourage the growth of the Lottery's net income while reinvigorating the brand and marketing lottery games better, especially to new, light, and lapsed players. Camelot plans to utilize technology to increase social responsibility.
Aligned incentives: Camelot has agreed to aligned financial incentives with the state, to be paid only if the Lottery's Common School Fund commitment is exceeded. Camelot only profits when net income exceeds targets.
Eliminate conflicts of interest: Camelot was prohibited from providing draw game and instant ticket services, and delivered competitive engagement of independent key suppliers for draw game and instant ticket services.
New technology and innovation: The agreement includes a multimillion dollar investment from Camelot in new permanent point-of-sale for retail outlets, along with new games and delivery methods. Camelot has more than a decade of proven success in managing lotteries in both retail and iLottery, which is a key growth opportunity for the Illinois Lottery. The company's next-generation iLottery platform has been proven as a powerful engine for growth in the UK and Ireland.
Responsiveness to public needs and concerns: Camelot is contractually bound to regular audits and FOIA cooperation, with financial consequences for noncompliance. As a good corporate citizen, Camelot will maintain minority contract goals and invest in underserved communities.
In 2009, the Illinois Legislature mandated a private management model for the Lottery.
Northstar Lottery Group, LLC, the Lottery's first private manager, will continue to provide management services until January 2, 2018, when Camelot Illinois' management services begin.
A copy of the private management agreement with Camelot can be found on the Illinois Lottery's website at www.illinoislottery.com.