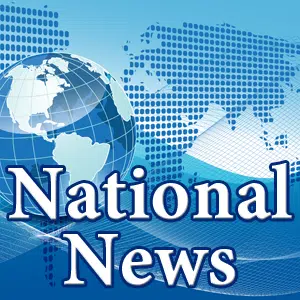 Effingham, Ill (via Colorado Springs, CO) – Malik Murphy, a Colorado resident, had been charged in Effingham for setting a vehicle on fire back in March 2017, however that particular case was dismissed in August.
It seems that  Murphy is in the eye of the law once more, and now he is the prime suspect for the murder of both of his younger siblings, and allegedly stabbing his father in Colorado Springs.
Murphy is now facing two counts of first degree murder (class 1, and 2 felony), and attempted murder (class 2 felony)
According to the released affidavit, the Colorado Springs Police Department initially received the call for the stabbing at the Murphy residence around 1:11 am.
In an interview with Jefferson Murphy conducted by Colorado Springs Detective Wayne Bichel, Jefferson had been sleeping when he heard screaming in his basement.
When he arrived he saw his younger children, 5-year-old Sophia Murphy and 7-year-old Noah Murphy, but was immediately confronted by his son.
Soon after, Murphy began stabbing Jefferson repeatedly. Jefferson fought back, and moved him to the garage until police arrived.
Upon arriving to the home the police found Murphy along three victims.
It was apparent that they all had received multiple stab wounds, and were immediately transported to UCH-Memorial Hospital.
Soon after both of Murphy's younger siblings were pronounced dead.
In the released affidavit Murphy tells COPD Detective Schiffelbein, "he went to where [Sofia] was sleeping and began stabbing her."
"He believed he had stabbed 3 times and advised she was yelling out his name as he stabbed her."
"Malik Murphy stated that after he stabbed [Sophia], he stabbed [Noah] and he believed he had stabbed [Noah] 3 times as well."
Additionally, in a report released by FOX31 Denver, "A police document revealed details from detectives' interviews with the suspect, Malik Murphy, and his father, Jefferson Murphy."
"Malik Murphy told police that he often had "homicidal ideations," and planned to kill his family and bury them in the backyard so he could be alone at the home."
According to El Paso County Public Information Officer Lee Richards, Murphy completed his video advisement yesterday, October 18, 2017.
Now that the charges are in place Murphy is now expected to appear in court in Colorado Springs on October 27th, 2017.