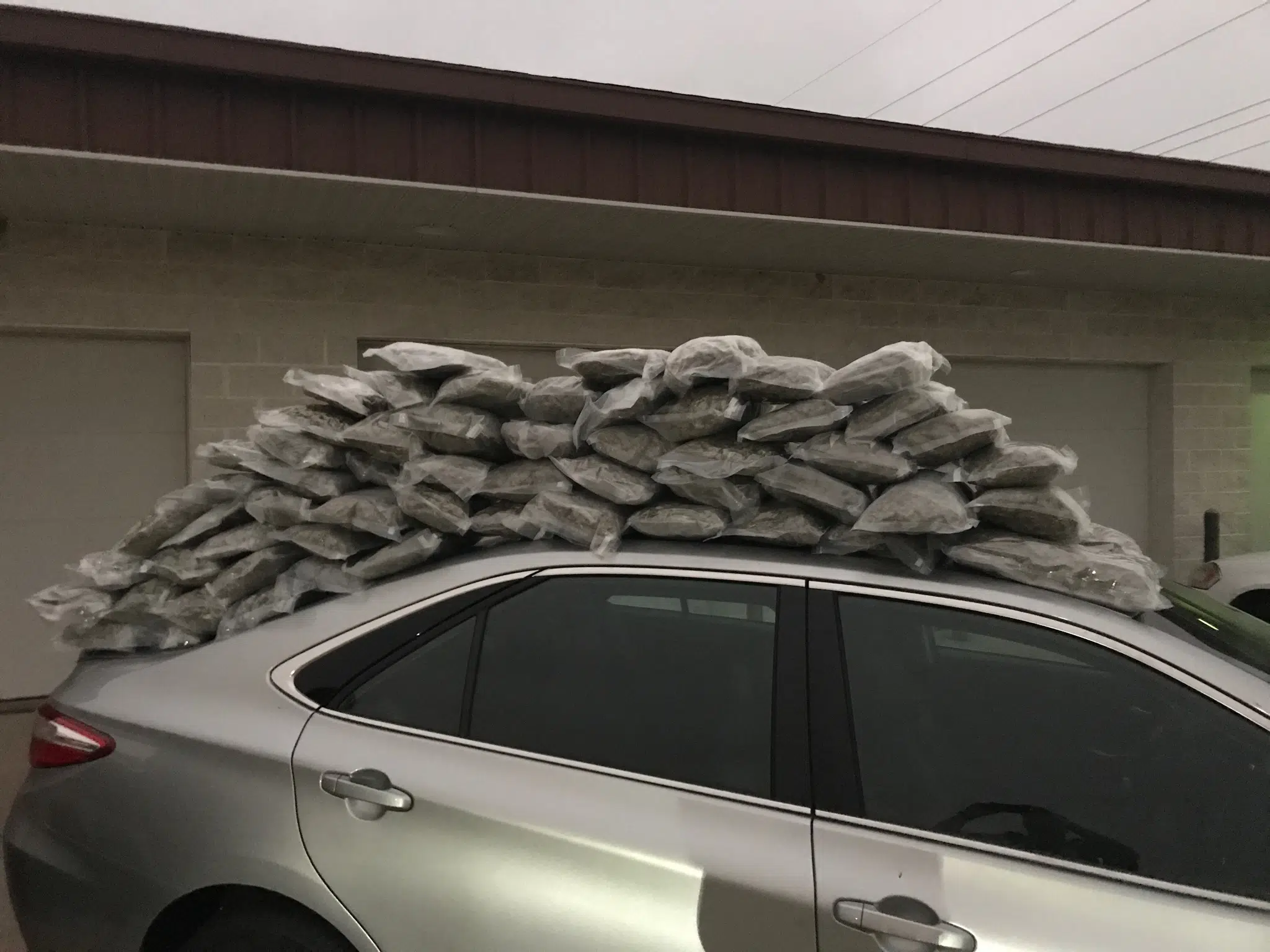 Approximately $150,000 worth of Cannabis was seized during a recent traffic stop west of Vandalia.
According to a release from the Illinois State Police, a silver Toyota Camry being driven by 24 year old, Youzhen Huang, of Philadelphia, Pennsylvania was pulled over by an Illinois State Police trooper for following too closely. While the car was stopped, the trooper discovered approximately 62 pounds of cannabis, valued at $150,000, in the vehicle. Huang and his passengers, 23 year old, Liyang Zhao and 21 year old, Yong Da Huang were charged with Cannabis Trafficking, a Class X Felony, Manufacture/Delivery of Cannabis, a Class X Felony, and Possession of Cannabis, a Class 1 Felony.
They are all incarcerated at the Fayette County Jail.
(Photo courtesy of the Illinois State Police)