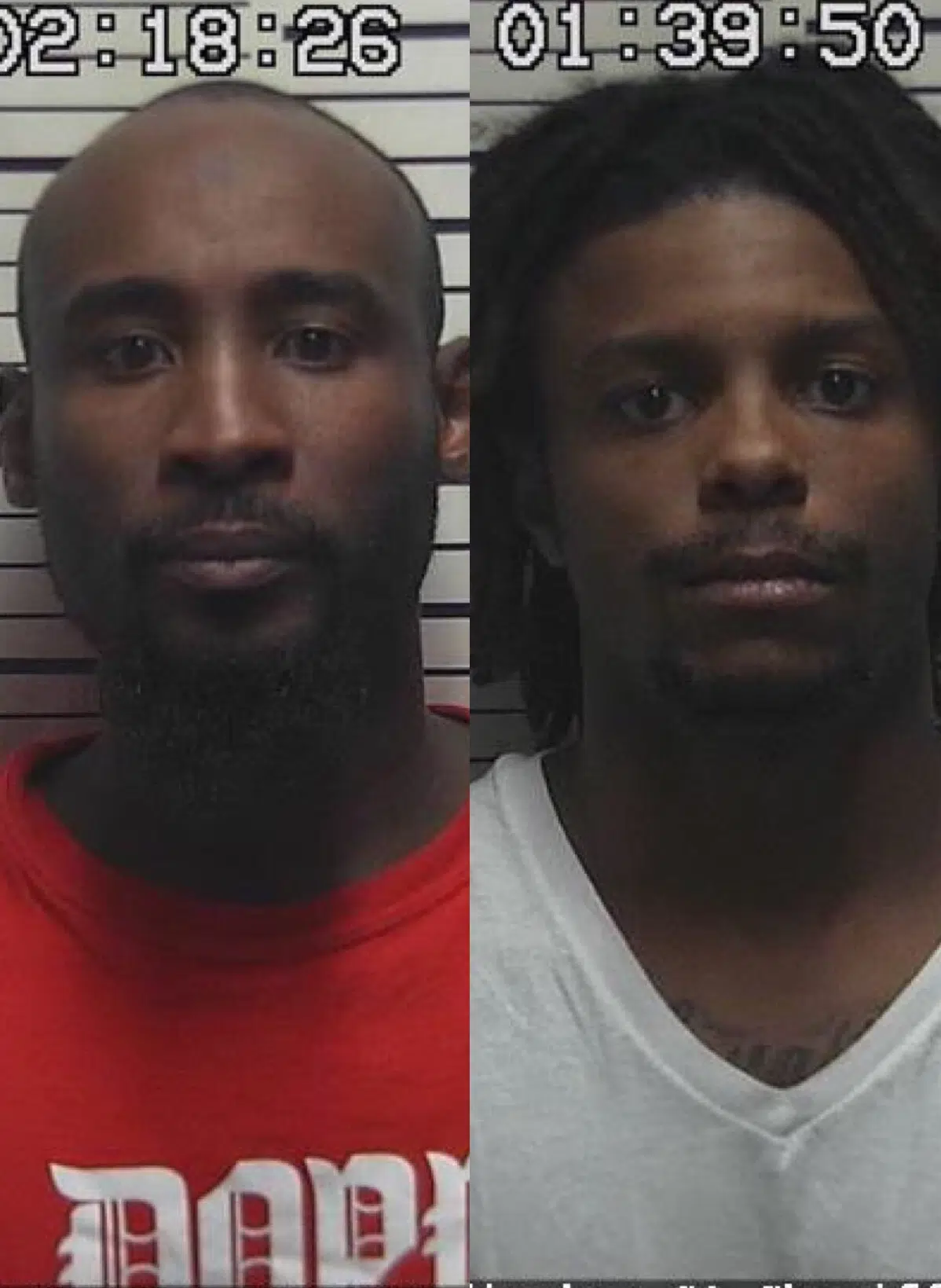 Two Georgia men were arrested by the Effingham Police Department on Thursday in connection with an incident that occurred at the Dollar General on Banker Street.
According to Assistant State's Attorney, Ian Warren, 29 year old, Annise Smith, of Lithonia, Georgia and 27 year old, Howard Fuller, of Decatur, Georgia were arrested on Thursday by EPD and were charged with Burglary, a Class 2 Felony. Warren stated that the two men allegedly attempted a quick change operation at the store. Additionally, Smith was charged with Theft less than $500, a Class 4 Felony in Cumberland County. Cumberland County State's Attorney Robbins stated that the warrant for Smith was issued following a theft that occurred at the Dollar General in Toledo.
If convicted, Fuller and Smith could face three to seven years in prison on their Effingham County charges. Additionally, Smith could face one to three years in prison for his Cumberland County charge.
(Photos courtesy of the Effingham County Jail.)
All persons listed are innocent until proven guilty in the court of law.