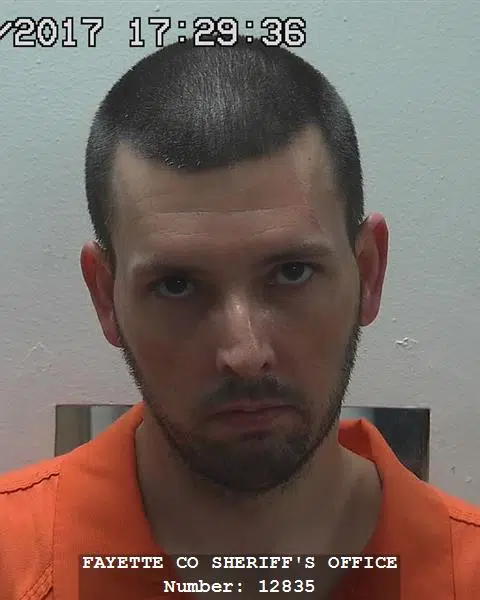 A Vandalia man charged with 10 counts of Child Pornography appeared in court on Thursday.
36 year old, Ryan Koontz, appeared in Fayette County Court on Thursday with Attorney Veltman, and the Assistant State's Attorney. During the hearing, Koontz declined to accept the offer that was made by the State and intended to proceed with the Trial. This was the first appearance since Judge Sheafor recused himself on October 3rd. A Pre-Trial will be held on January 9, 2018 and the Jury Trial was set for February 19, 2018.
Ryan Koontz was charged in November of 2014 with 10 counts of Child Pornography. The first two charges are Class X Felonies, each carrying a sentence of 6-30 years in Prison. The remaining eight charges are Class 2 Felonies that carry a sentence of 3-7 years in Prison each. If convicted, Koontz will have to serve each sentence in a consecutive manner.
(Photo courtesy of the Fayette County Jail).
All persons listed are innocent until proven guilty in the court of law.