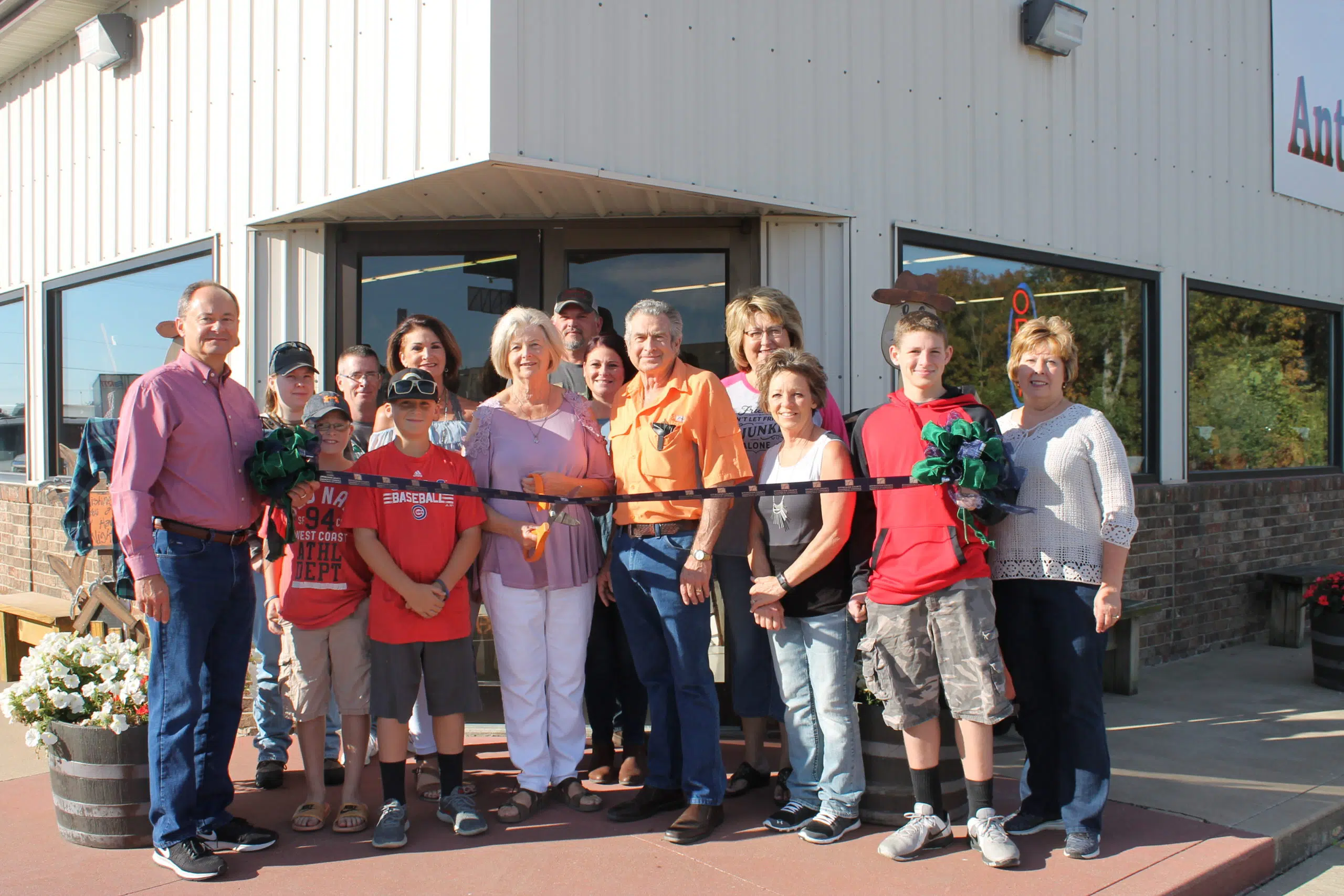 Shown in the photo: Front Row (L-R) Chamber Board Chairman Mel Stock; Eli & Cooper Stewart; JoAnn & Steve Dittamore; Peg & Peyton Stewart and Chamber President & CEO Norma Lansing. Back Row (L-R): Melinda Swinford; Clennie King; Rose Birch; Mark & JoLene Fulk; and Cheryl Kensil.
Effingham County, Ill – The Effingham County Chamber of Commerce celebrates the opening of new businesses,
expansions and remodeling of businesses with ribbon cuttings.
The Chamber recently held a ribbon cutting for Country Peddlers.
Country Peddlers celebrated the grand opening of their new store located at 1705 West Avenue of Mid America, Effingham.
Country Peddlers offers antiques & collectibles; florals, wreaths, door decorations; jewelry, purses & bags; park design linens, curtains & tablecloths; wood vendors and much more.
Business hours are Monday – Saturday from 9:00 am to 5:00 pm and Sunday from 11:00 am to 5:00 pm. To learn more, contact them at (217) 347-1002.
Press Release Courtesy of Effingham County Chamber of Commerce