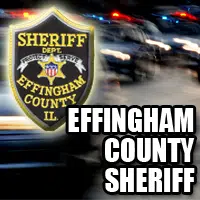 A new DUI law won't bring much of a change to the Effingham County Jail.
Governor Rauner signed a new DUI law on September 28th. The law, called Conor's Law, allows Illinois jailers to keep anyone under the age of 21 that has been arrested for a DUI in jail until a responsible adult can pick them up. Additionally, the law allows these jailers to keep adults over 21 in jail until they sober up. Conor's Law was named for an Illinois teen that killed himself in 2015 following a DUI arrest. We recently spoke with Effingham County Deputy Chief, Paul Kuhns, in regards to Conor's Law and how it will affect Effingham County. According to Chief Kuhns, not much will change in the Effingham County Jail.
According to Chief Kuhns, he sees the change being more prominent in areas like Cook County, where they book thousands more individuals each day in comparison to the Effingham County jail.
Listen to the full interview with Deputy Chief Kuhns below.