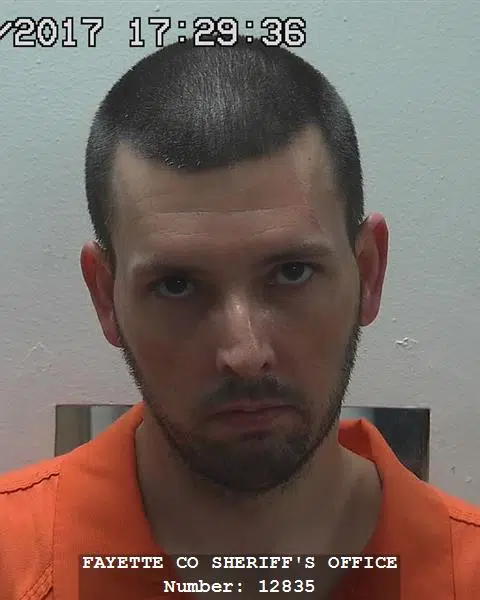 The Jury Trial in the case of a Vandalia man charged with 10 counts of Child Pornography has been moved to next year.
36 year old, Ryan Koontz, appeared in Fayette County Court on Tuesday with his former counsel, Attorney Grigsby, his new counsel, Attorney Veltman, and the Assistant State's Attorney. During the hearing, Attorney Grigsby was discharged from the case and Koontz' new counsel, Attorney Veltman, entered his entry of appearance. Veltman informed the Court that Grigsby turned over discovery to him and asked that the final Pre-Trial and Jury Trial dates be vacated and continued to a later date. The Court advised the Defense that all the time from Tuesday to the Jury Trial is chargeable to the Defense. The Pre-Trial was moved to October 12th at 11:00am and the Jury Trial was set for February 19, 2018 at 8:30am.
Ryan Koontz was charged in November of 2014 with 10 counts of Child Pornography. The first two charges are Class X Felonies, each carrying a sentence of 6-30 years in Prison. The remaining eight charges are Class 2 Felonies that carry a sentence of 3-7 years in Prison each. If convicted, Koontz will have to serve each sentence in a consecutive manner.
(Photo courtesy of the Fayette County Jail).
All persons listed are innocent until proven guilty in the court of law.