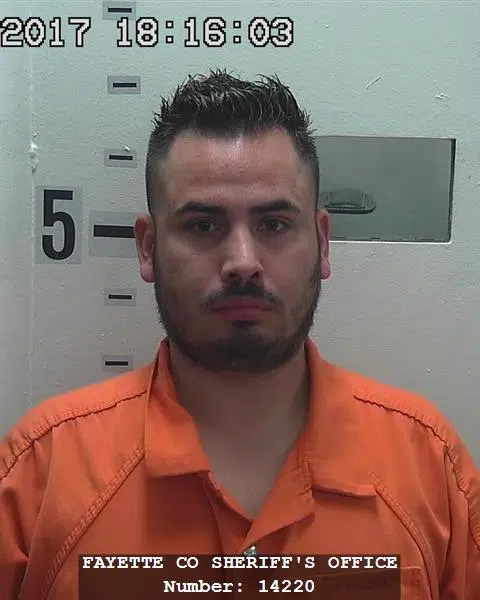 A California man charged with Controlled Substance Trafficking and Unlawful Possession of a Controlled Substance with Intent to Deliver appeared in Fayette County Court on Tuesday.
31 year old, Raul Perea, of Pamona, California appeared in Fayette County Court Tuesday. Perea appeared with Attorney Fitch and the Assistant State's Attorney. After a State Trooper was sworn in and testified, the court found probable cause to continue the case. The Defense then waived a formal arraignment, entered a not guilty plea, and requested a jury trial. A Pre-Trial hearing was set for September 22nd at 10:00am. The Jury Trial is set to begin on October 23rd at 8:30am.
Perea was stopped by an Illinois State Police Trooper on June 26, 2017. After receiving consent to search the vehicle, the trooper discovered black vacuum-sealed bags that contained an unknown substance. After being tested by the Illinois State Police laboratory, the substance was revealed to be containing Heroin. The Illinois State Police seized approximately seven and a half kilos of the drug. It was estimated to have a street value of $455,000.
Both of Perea's charges are Class X Felonies. If convicted, Perea faces 12-60 years in prison for the Trafficking charge and 6-30 years in prison for the Possession charge.
All persons listed are innocent until proven guilty in the court of law. 
(Photo courtesy of the Fayette County Jail)