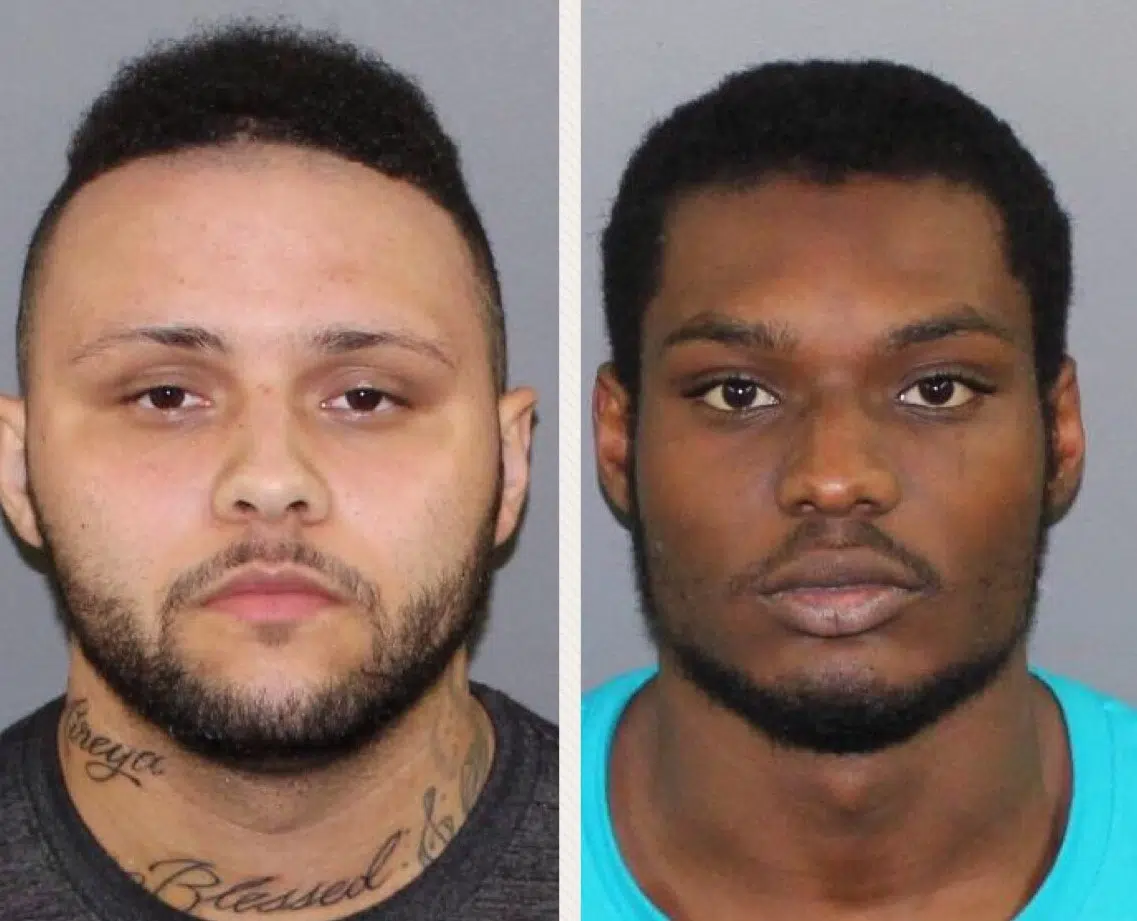 Two Mattoon men was arrested recently in Mattoon for the theft of motor vehicles and burglary from a motor vehicle.
The two men, 21 year old, Marco A West and 23 year old, Dashawn A Hanton were arrested on Tuesday. According to a press release from the Mattoon Police Department, the two allegedly stole items from a vehicle in the early morning hours of June 29th. They then allegedly stole four vehicles that same morning. Two of the vehicles were later discovered crashed near the intersection of Lerna Road and Old State Road. The other two vehicles were discovered abandoned.
Both men were charged with four counts of Theft of a Motor Vehicle and one count of Burglary from a Motor Vehicle. Additionally, charges are being sought by the Mattoon Police Department for Marco West for Violation of Parole. West was on parole from the Illinois Department of Corrections at the time of the alleged crimes. Both men are incarcerated at the Coles County Jail.
(Photos courtesy of the Mattoon Police Department)
All persons listed are innocent until proven guilty in the court of law.