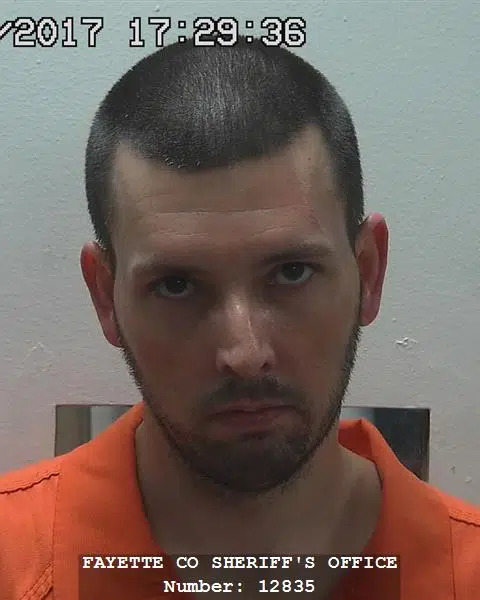 What was supposed to be a plea hearing, turned into a change of Counsel in the case of a Vandalia man charged with 10 counts of Child Pornography.
On Monday, 36 year old, Ryan Koontz, appeared in Fayette County Court with the Public Defender and State's Attorney. During the hearing, no plea was given and the court was notified that Koontz' family was hiring a private attorney, E Veltman to act as the Defense Counsel. A status hearing was set for August 29th at 1:00pm. Koontz' trial schedule was unchanged, and the Pre-Trial Hearing and Jury Trial remain set for September 19th at 1:00pm and September 25th at 8:30am, respectively.
Ryan Koontz was charged in November of 2014 with 10 counts of Child Pornography. The first two charges are Class X Felonies, each carrying a sentence of 6-30 years in Prison. The remaining eight charges are Class 2 Felonies that carry a sentence of 3-7 years in Prison each. If convicted, Koontz will have to serve each sentence in a consecutive manner.
(Photo courtesy of the Fayette County Jail).
All persons listed are innocent until proven guilty in the court of law.