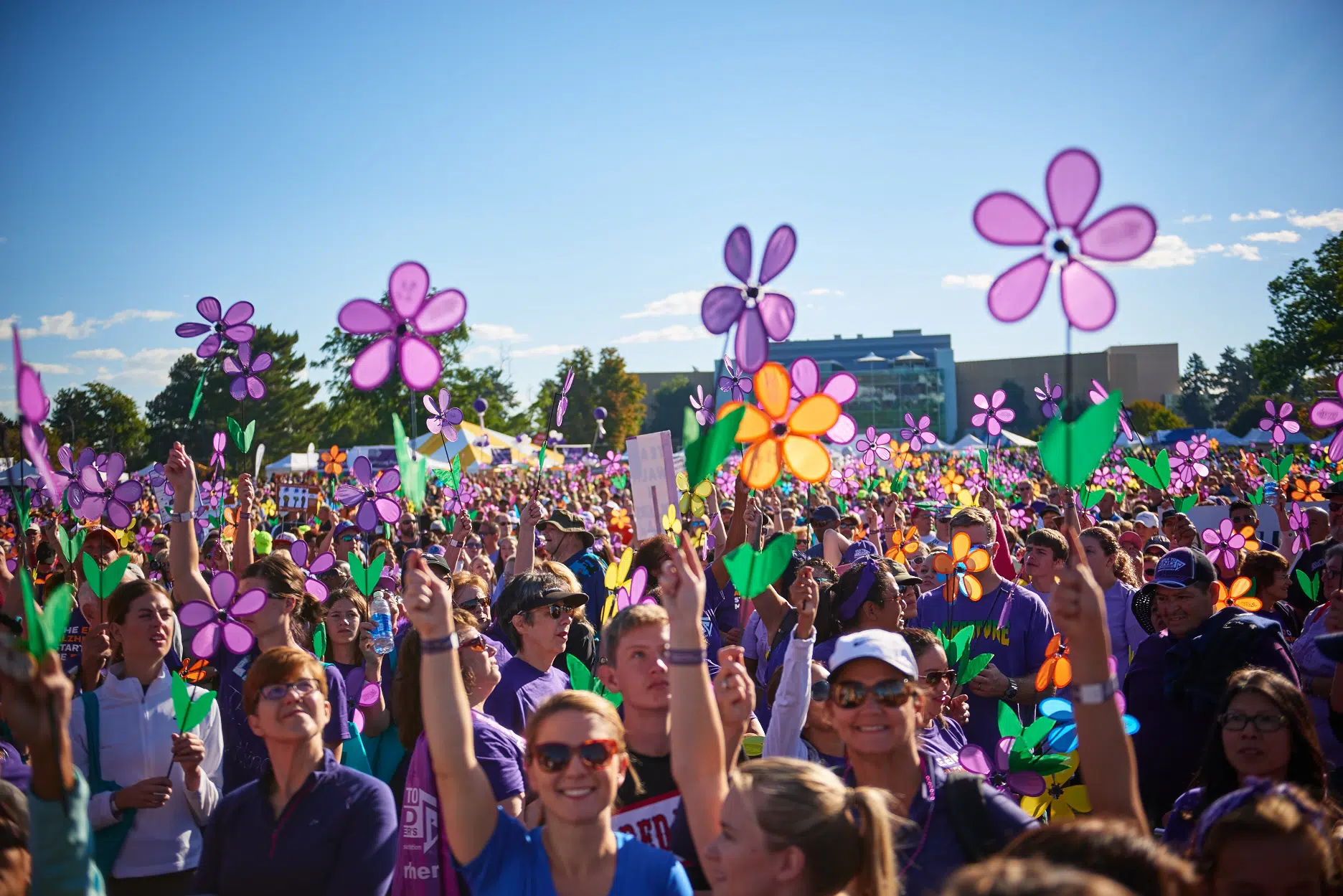 The Walk to End Alzheimer's will be held in September in the Mattoon/Charleston Area.
We recently spoke with Maggie with the Alzheimer's Association regarding the walk.
Maggie stated that the Walk will be held on September 30th at the Roundhouse Complex in Mattoon. Registration will begin at 8:30am and the Opening Ceremonies will kick off the walk at 9:30am. During the Opening Ceremonies, local individuals will speak about how Alzheimer's has affected their lives. Walkers will then begin the two mile walk around the complex. According to Maggie, the Walk is usually wrapped up by 11:00am. Before the Walk, each person gets a pin wheel flower and the different colors of the flowers represents that persons connection to Alzheimer's. Blue is for a person with Alzheimer's or Dementia, purple is for those lost to Alzheimer's, yellow is for caregivers, and orange is for those who support the cause.
According to Maggie, the Alzheimer's Association is looking for volunteers to help with the Walk. She said that during the morning of the Walk, they will need help with setting up, registration, passing out food, and putting together/passing out the pin wheel flowers.
To register to participate in the Walk to End Alzheimer's, visit the Alzheimer's Association website.
Listen below for the full interview.