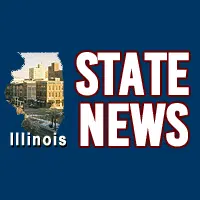 (Springfield, IL)  —  The Illinois State Police say the spike of heroin and carfentanil is among the driving forces behind the need to secure emergency medical treatment for their police dogs.  Governor Bruce Rauner yesterday signed a new law allowing police agencies across the state to send their police dogs via ambulance for emergency treatment. State Police Director Leo Schmitz says K-9 officers are treated pretty much the same as human officers, and no one wants to lose one.
###
Benjamin Yount/bfj IL)
Copyright © 2017
TTWN Media Networks Inc.