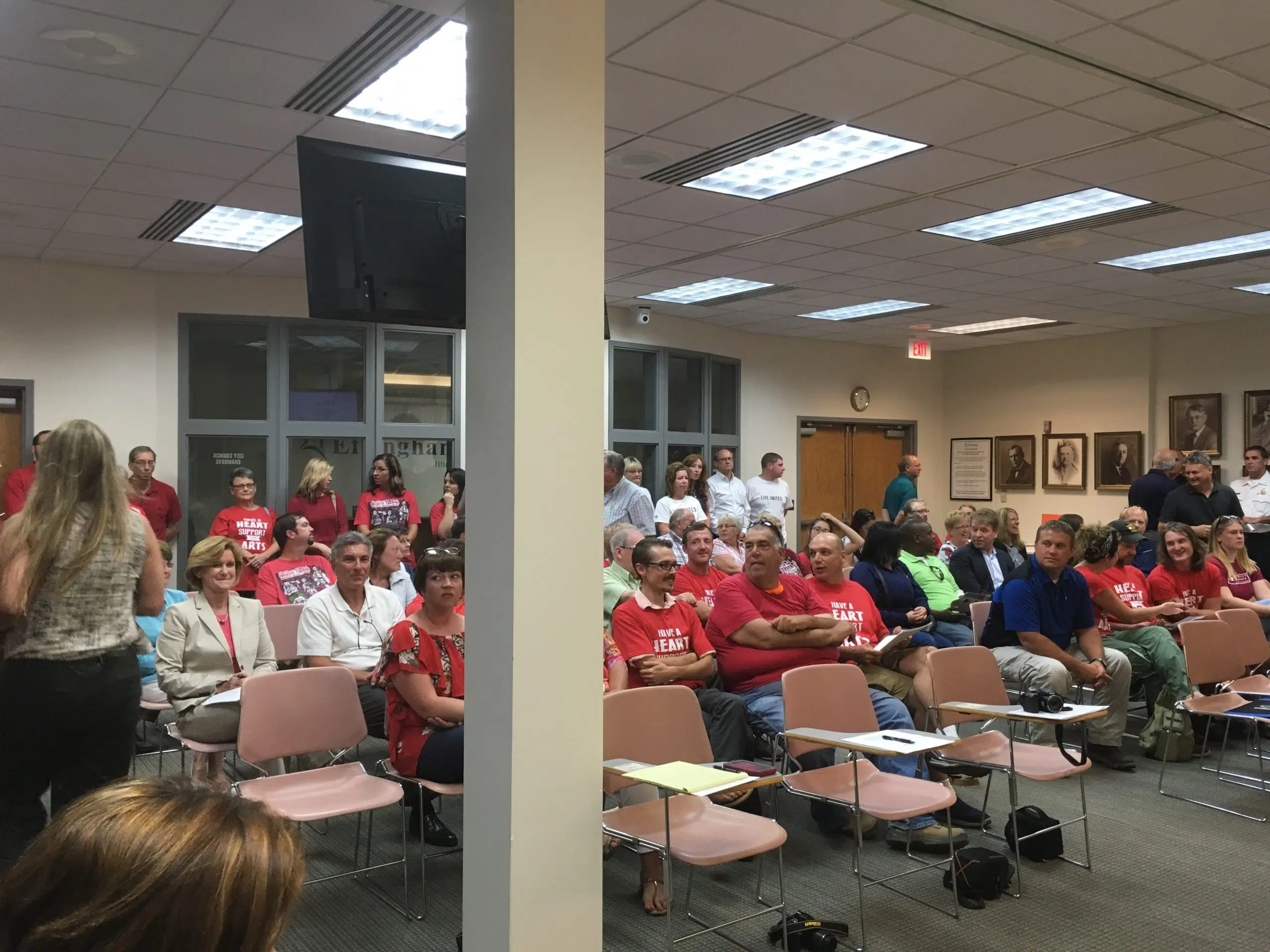 A group of Effingham residents turned up at the Effingham City Council meeting on Tuesday in opposition to the Amusement Tax.
The Effingham City Council approved an ordinance that amends the current amusement tax and creates new exemptions, eliminates a prior exemption, simplifies the reporting requirements, and places 100% of the tax into the Hotel Motel Fund. The City Staff stated in their agenda that they hope to have an amended ordinance in place by September 1st.
Many local residents were in attendance at the meeting and spoke out in opposition to the Amusement Tax. In general, many want the Amusement Tax repealed totally. Bill Passalacqua stated, "The EPC, MidAmerica Motorworks, Tuscan Hills Winery, and others hosting events in town are bringing paying customers to town to spend their money, pay taxes, support employment.
That's the whole point of the Effingham Convention and Visitors Bureau, to bring people to town to spend their money. Don't you think that's working? Do you really need to tax them directly on the thing that is bringing them to town?" Mike Yager spoke out in opposition as well, citing the lack of clarity in the Ordinance. He also presented the City Council with a petition containing 800 signatures from residents opposing the tax. Erin Hartke, with Tuscan Hill Winery, stated that not only does raising the prices of event tickets hurt sales, but the paper work on the taxes produces extra work on the business owners. She also stated that she did not want to see Effingham lose events due to a tax. Additionally, Stephanie Foster with Night Terrors of Effingham wants the City to consider the size of the businesses they are taxing, since her business isn't open all year and is seasonal.
Additional items covered at the City Council meeting include:
August 26th through September 2nd was proclaimed United Way Week by Mayor Bloemker
Two water main replacement projects were discussed
An Ordinance was passed amending the liquor ordinance and a liquor license was issued to Chili's Grill & Bar
Amy Beckman was awarded Employee of the Quarter
Groups of residents came to the meeting to oppose the Amusement Tax.
Groups of residents came to the meeting to oppose the Amusement Tax.
August 26-September 2 was proclaimed as United Way Week
Amy Beckman was awarded Employee of the Quarter
Mike Yager speaks out in opposition to the Amusement Tax
Bill Passalacqua speaks out in opposition to the Amusement Tax
Stephanie Foster speaks out in opposition to the Amusement Tax