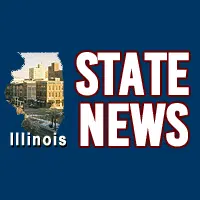 (Oak Brook, IL)  —  Illinois Governor Bruce Rauner needed two speeches to find the words 'domestic terror' to describe the attack on a crowd in Virginia. The governor yesterday originally called the attack, where a driver sped into a crowd of people, outrageous. About two hours later he called the attack domestic terrorism. The governor's Democratic opponents in next year's election said he was too little, too late.
###
Benjamin Yount/acb IL)
Copyright © 2017
TTWN Media Networks Inc.