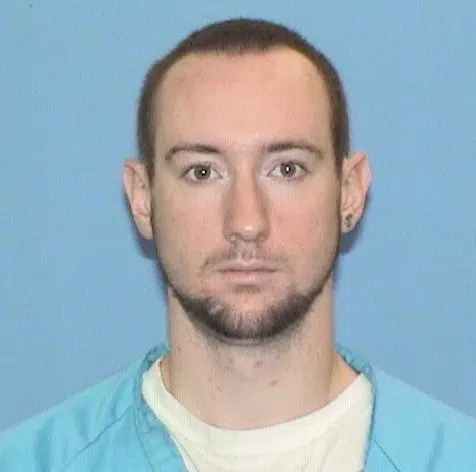 UPDATE: The victim has passed away from their injuries.
UPDATE: The suspect in this morning's shooting in Ramsey is now in custody. Bond for Alexander R. Beccue is set at $1 million.
Charges have been filed against a St. Elmo man in connection with an early morning shooting in Ramsey. 24-year old Alexander R. Beccue is charged with attempted first-degree murder, possession of a stolen vehicle and unlawful possession of weapons by a felon. Count information on the attempted murder charge states that Beccue allegedly "with the intent to kill Joshua K. Smith, shot Joshua K. Smith in the head" with what information from the unlawful possession charge states was a .38 revolver handgun. Fayette County State's Attorney Joshua Morrison says a warrant has been issued for Beccue who currently remains at large and that Beccue should be considered armed and dangerous and that he should not be approached. The Fayette County Sheriff's Department, the Ramsey Police Department, the Secretary of State Police and Illinois State Police are continuing to investigate the shooting.
Story courtesy of Todd Stapleton at VandaliaRadio.com