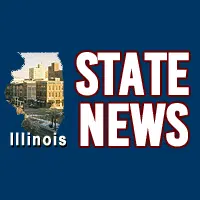 (Springfield, IL)  —  The Illinois Senate is heading back to the Capitol to deal with Governor Rauner's changes to their school funding plan.  Senate leaders yesterday scheduled a Sunday session.  There's no official announcement that they will address Governor Rauner's amendatory veto of the school funding legislation, but the session comes three days after schools in Illinoiswere supposed to get their first state aid payment.
###
Benjamin Yount//bfj IL)
Copyright © 2017
TTWN Media Networks Inc.