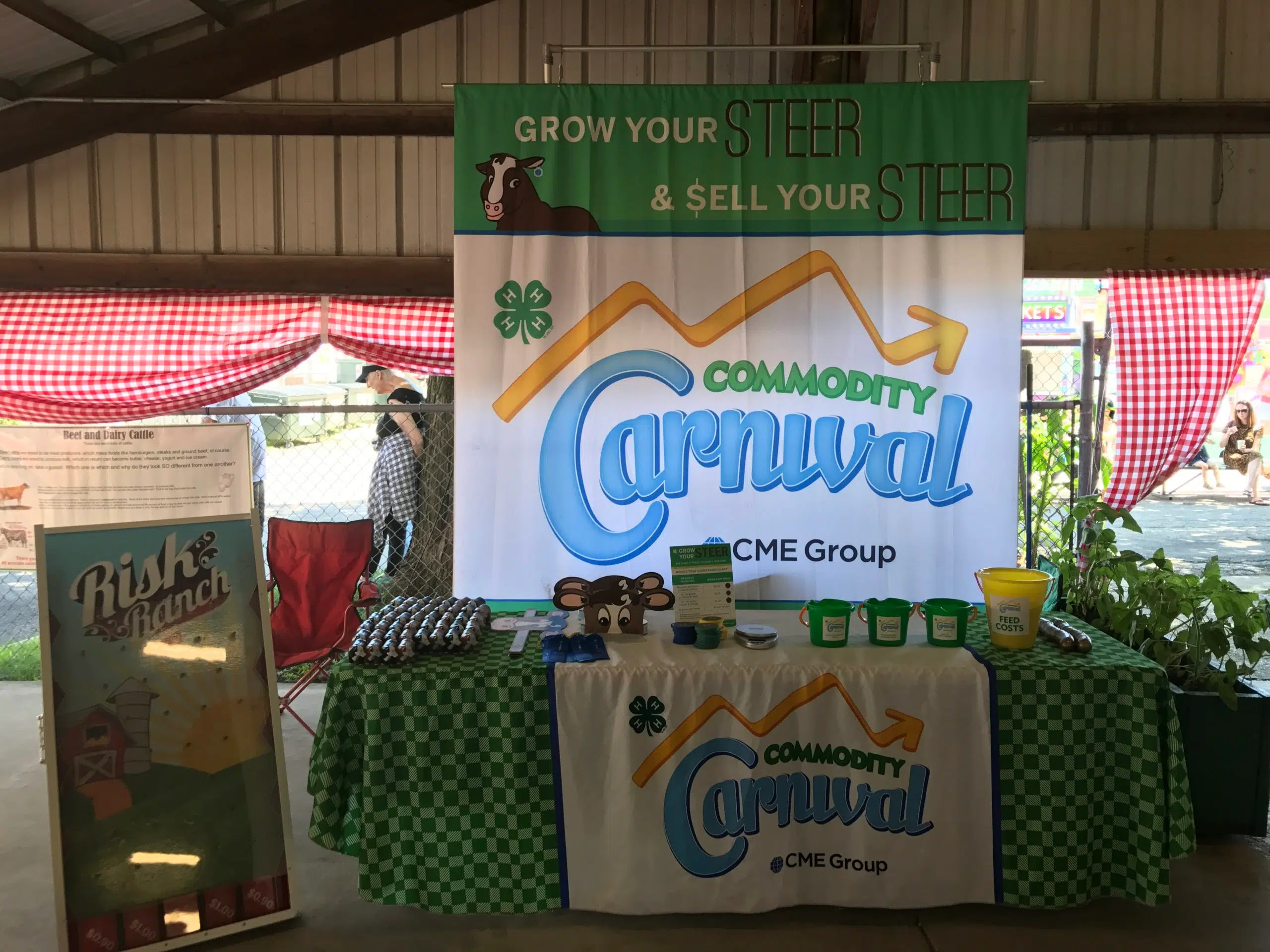 The Commodity Carnival is at the Effingham County Fair today.
The Commodity Carnival is a game that is being put on by the Chicago Mercantile Exchange and the National 4H Council. The theme for this year's game is steers. Fair-goers will get the chance to play this free game and will get to raise their own "steer". The Commodity Carnival will be at the Effingham County fair today only.
Participants of the game will learn what all it takes to raise a steer, as well as the risks taken when raising one. This includes the input costs to raise a steer, such as feed, health, transportation, and facility. Fair-goers will also see the risks taken when a steer doesn't meet the break even weight and money is lost on a steer. Fair-goers will have the chance to win prizes when playing the Commodity Carnival.
For more information regarding the Commodity Carnival, listen to my full interview with Sam Schneider below!
(Photo courtesy of Sam Schneider)