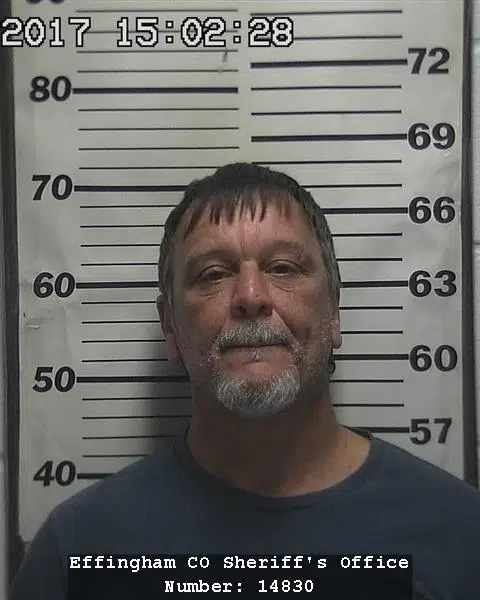 An Effingham man was sentenced to three years in prison this week from both the Effingham County Court and Fayette County Court.
53 year old, Johnny Burgess appeared in Effingham County Court on Monday, where he was sentenced to two years in prison for the Class 3 Felony of Possession of less than 5 grams of Methamphetamine. On July 26th, an order to accelerate was filed. Burgess appeared on Monday with Attorney Deters and State's Attorney Kibler. A guilty plea was entered and Burgess' jury trial was waived. Burgess was then sentenced to two years, as well as one year mandatory supervised release and $500 fine plus costs. Burgess received three days for credit time served.
On Tuesday, Burgess appeared in Fayette County Court, where he pled guilty to Obstruction of Justice, a Class 4 Felony. Burgess was sentenced to serve 12 months by Judge Chris Matoush.
Burgess will serve his sentences consecutively in the Illinois Department of Corrections.
(Photo courtesy of the Effingham County Jail)