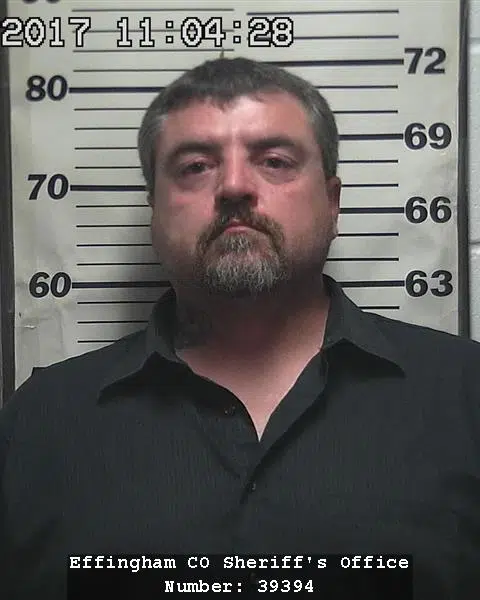 A 41 year old, Edgewood man was sentenced to eight years in prison recently.
Donnie Loy plead guilty to the Class X Felony of Methamphetamine Manufacturing/ 15<100 grams on May 26th. When Loy plead guilty, his jury trial was waived. As part of his plea, a second charge of Possession of Methamphetamine Manufacturing Materials, a Class 2 Felony was dismissed.
Loy was sentenced on Friday to eight years in the Illinois Department of Corrections. He received 58 days of credit time served. After being released from the Department of Corrections, Loy will serve three years mandatory supervised release. Additionally, Loy was recommended for a substance abuse program while in DOC, as long as it didn't extend his outdate.
(Photo courtesy of the Effingham County Jail)