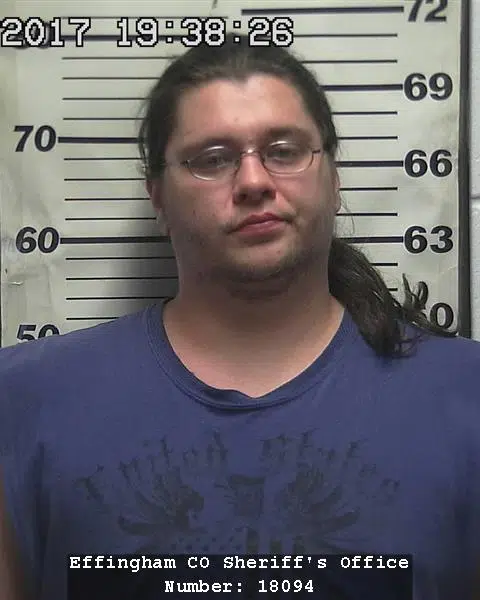 The jury trial date has been changed for a 27 year old, Effingham man charged with Predatory Sexual Assault of a Child.
Aaron Wilkey appeared in court on Thursday with the Public Defender and the Assistant State's Attorney for a pre-trial conference. At the conference, the original jury trial date was vacated on the Defense's motion without objection. Wilkey's trial was originally set for August 28th, but has been moved to October 2nd at 8:30am. Additionally, one more pre-trial conference is scheduled for September 21st at 1:00pm.
Aaron Wilkey is charged with the Class X Felony for allegedly having sexual contact with a minor from October 1st to May 31st. The minor was 8 years old at the time of the alleged crime.
All persons listed are innocent until proven guilty in the court of law.