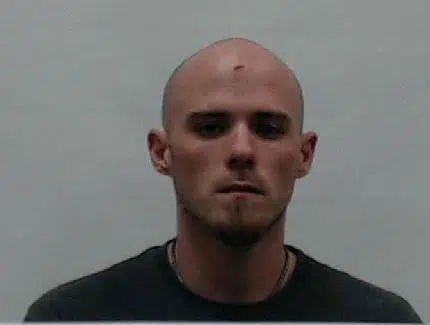 A Shelbyville man was sentenced to three years in the Illinois Department of Corrections for seriously injuring a dog.
26 year old, Robert Scribner was sentenced to three years recently according to the Shelby County State's Attorney, Gina Vonderheide. Vonderheide stated that Scribner had kicked the dog, breaking its jaw, and then stomped on its head and seriously injuring it. She stated that another individual later put the dog out of its misery.
Scribner was convicted of the Class 4 Felony of Aggravated Cruelty to an Animal and was given the maximum sentence. After serving the three years, Scribner will serve one year of supervised release or parole.
(Photo courtesy of the Shelby County Jail)