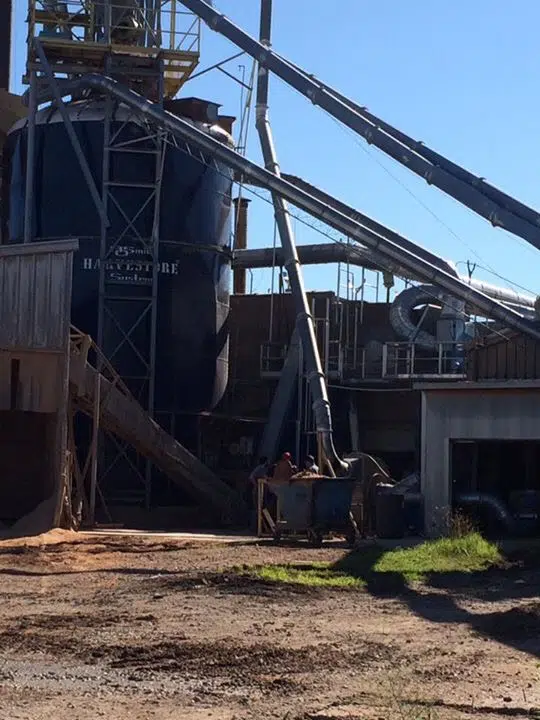 The Effingham Fire Department extinguished a fire at John Boos on Saturday.
According to the Fire Department's Facebook Page, they were called to a reported structure fire at the older John Boos facility on First Street at 8:30am. After arriving on scene, the department discovered smoke in the wood plant. They then discovered that a motor in the wood plant had seized up and was generating heat that ignited sawdust nearby. The department extinguished the fire which was contained to a block room. The Fire Department cleared the scene at 9:05am.
Employees of John Boos used fire extinguishers to hold the fire prior to the Fire Department's arrival. The facility on First Street is soon to be shut down as operations will be moving to the new John Boos facility.
(Photos courtesy of the Effingham Fire Department)