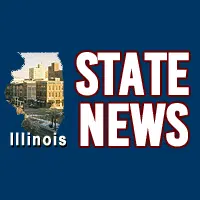 (Springfield, IL)  —  Illinois Governor Bruce Rauner is trying to keep statehouse Republican in line. The governor spoke about the need for unity at the Illinois Capitol yesterday. Every Republican in the Illinois House will have to vote for the governor's changes if Rauner has any chance to strip money for Chicago schools and Chicago teachers' pensions from the latest school funding plan. The governor is trying to rally downstate and suburban lawmakers to fight what he calls a 'bailout' for Chicago schools.
###
Benjamin Yount/jb IL)
Copyright © 2017
TTWN Media Networks Inc.