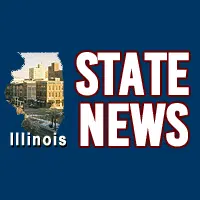 (Springfield, IL)  —  The state's attorney in Springfield says he's waiting on more tests before deciding what to do about the woman who tossed powder around the state capitol earlier this month.  Sangamon County State's Attorney John Milhiser yesterday said the case is "under review."  Illinois Secretary of State Police detained a woman on July 6th.  She spread a powder in front of Governor Rauner's office that led to a nearly two-hour lockdown at the statehouse.  Initial tests on the powder say it was harmless and Milhiser said he wants to know what the powder is.
###
Benjamin Yount/ikg IL)
Copyright © 2017
TTWN Media Networks Inc.