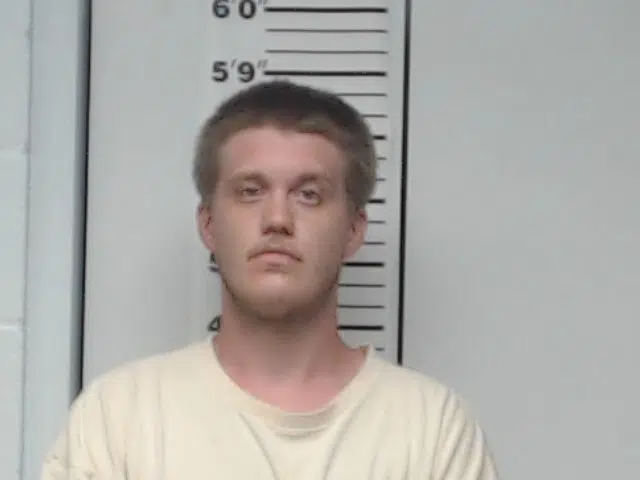 A Newton man was arrested in connection to a burglary that occurred on Friday, July 14th at a business on West Jourdan Street in Newton.
According to a press release from Jasper County State's Attorney, Chad Miller, the Newton Police Department was called to a burglary at 708 W. Jourdan Street at Yale Rebuilders. Cash, guns, and electronics were stolen during the burglary. After receiving information from the public, the Newton Police Department and State's Attorney Miller obtained a search warrant for the Stanley Street residence of 27 year old, Jeffrey R. Culter, of Newton. During their search, police found a stolen laptop and drug evidence, including Methamphetamine. Culter was not a home during the time of the search.
Shortly after their search, the police located Culter during a traffic stop. The officers questioned Culter and uncovered a number of stolen firearms and stolen cash. He is currently in custody at the Jasper County Jail awaiting a bond hearing set for today. Culter was charged with Burglary, a Class 2 Felony, and Possession of Methamphetamine, a Class 3 Felony.
The Newton Police believe that Culter attempted to burglarize several businesses in Newton on Friday. They encourage home and business owners to take appropriate measures to secure their property. State's Attorney Miller commended the quick work of the Newton Police and stated, "diligent police work in this case helped ensure that stolen firearms and ammunition were recovered before they could be used to victimize any of our citizens".
(Photo courtesy of the Jasper County Sheriff's Department).
All persons listed are innocent until proven guilty in the court of law.