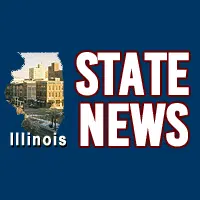 (Chicago, IL)   —  The state of Illinois is once again taking another small step away from junk credit, at least for now.  Fitch ratings yesterday said it is removing the state from its Rating Watch Negative list.  But Fitch's said Illinois is still very near to having junk credit.  Fitch says Illinois must get both its day-to-day spending and pension debt under control, or the small amount of good that the recent state budget did will be erased.
###
Benjamin Yount/bfj IL)
Copyright © 2017
TTWN Media Networks Inc.